Indiva is one of the leading producers of CBD edibles in Canada and has set a high bar for quality and innovation standards.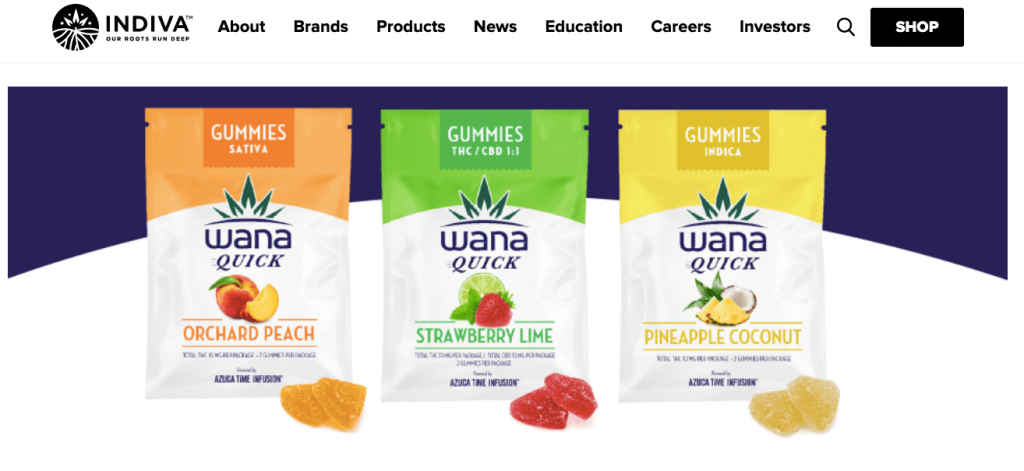 Being the producer behind brands such as Wana and Jewels, Indiva has diversified its range of products over time, focusing on its quest to provide effective CBD products.
The company has recently announced the release of a nighttime-specialized CBD product – Wana Quick Midnight Berry Indica.
This product offers a custom mix of cannabinoids that help whoever takes it to have an undisturbed and restful sleep. But, what makes it different from other brands? That's what we'll explain below!
The Wana Quick Midnight Berry Indica Explained
The Wana Quick gummies produced by Indiva aim to provide a fast and effective release of CBD.
Using the culinary technology known as Thermodynamic Individual Molecular Encapsulation, Indiva's CBD gummies are metabolized faster, thus allowing their users to feel the positive effects quicker.
The new nighttime Wana Quick Midnight Berry Indica has a custom formula containing CBN, CBD, THC, and an indica terpene blend.
Moreover, these gummies are made with pectin instead of gelatin. This alteration to the traditional gummies recipe ensures that the product is vegan and gluten-free while maintaining an excellent texture.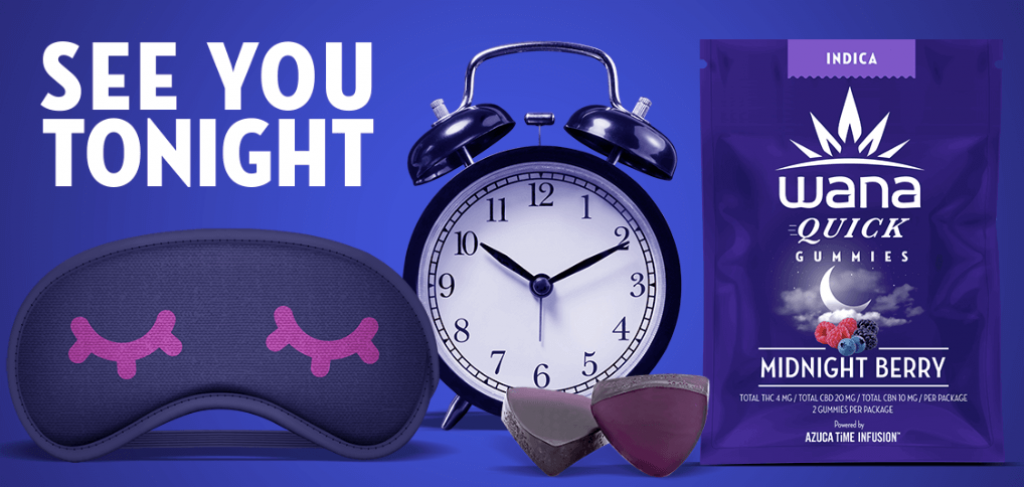 How to buy Indiva's new nighttime CBD gummy?
The Wana Quick Midnight Berry Indica is available in packs of two, with each piece containing 5mg of CBN, 10mg of CBD, and 2mg of THC. This gummy has a proprietary blend of over 30 indica terpenes.
Is this new formula effective?
Indiva is a licensed producer and follows all the necessary production standards to ensure its products are safe and effective.
According to Health Canada, ingested cannabis may take between 30 minutes and 2 hours before its effects are felt. Nevertheless, Indiva's new technology aims to ensure these new gummies are effective within a shorter period.
Moreover, the effects of CBD edibles may last for up to 24 hours, which is an excellent option for people that need long-term effects.
At the same time, the unique blend between CBN and CBD offers the potential sleep and relaxation-inducing properties that are known to be part of these cannabinoids' effects.
How do CBD and CBN help with sleep?

Although there are plenty of studies related to the sleep-inducing properties of CBD, the research about CBN's effects is still sparse.
The good news is that the way was paved by several studies focusing on the effects of CBD on sleep. One particular literary review analyzed several studies about the characteristics of CBD, particularly those that aid with sleep.
The conclusions showcase that cannabinoids do play a substantial role in sleep and may indeed prove to be helpful for those with sleep disorders.
Although there is still a need for further pre-clinical and clinical trials, CBD and other cannabinoids may potentially be the answer for people looking for a natural solution to their sleepless nights.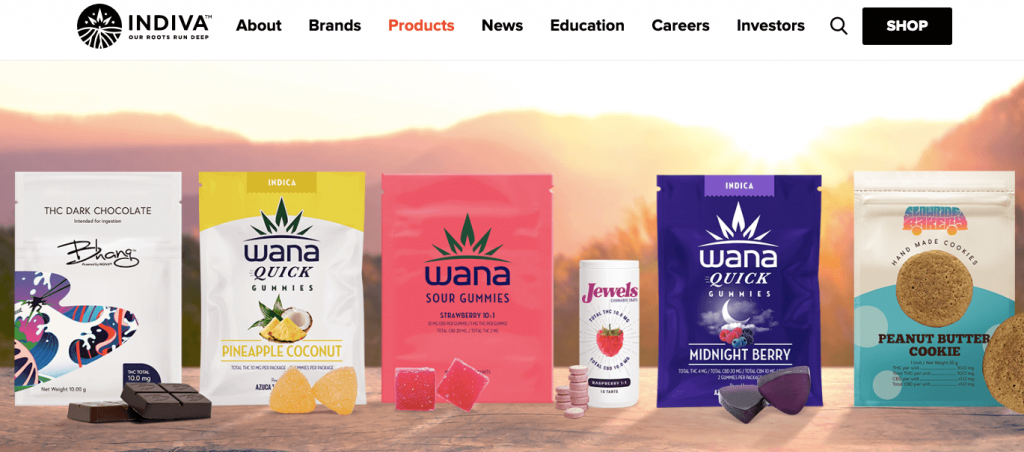 Conclusion: Are CBD Gummies worth the hype?
Although the inhalation process of CBD allows for users to feel the effects quicker, this new technology used by Indiva may bring CBD gummies to another level. 
The company states that users can feel the effects of the new and improved nighttime gummies quicker than when eating other CBD edibles.
References
Andrew J. Kesner, David M. Lovinger, Cannabinoids, Endocannabinoids and Sleep, Frontiers in Molecular Neuroscience, July 2020
https://www.ncbi.nlm.nih.gov/pmc/articles/PMC7388834/