CBD Cream For Arthritis Canada: List Of The Best Products That Can Help You To Relieve Arthritis
Best CBD Cream For Arthritis | CBD Cream For Arthritis Reviews | CBD Cream For Arthritis Overview | CBD Cream For Arthritis Shops
Cannabidiol is naturally found in the hemp plant, and scientists have been studying how it may help those suffering from arthritis.
The research so far suggests that CBD may increase the quality of life of those suffering from arthritis due to its anti-inflammatory and analgesic properties. The question that remains is: do all CBD creams work the same? Find out by reading our reviews of the best CBD cream for arthritis in Canada.
The products mentioned below were selected according to the reviews left by previous customers. We also analyzed several other characteristics, such as the extraction, production, and testing methods used by the companies. The additional ingredients were also considered to elaborate the list below. Let's have a look at the best rated CBD creams for arthritis:
My Personal Choice: CBD Healing Salve Cream by CBD2Heal
CBD2HEAL is one of my all-time favourite brands, especially because their products are always effective. When it comes to relieving joint stiffness, my go-to option is their CBD Healing Salve. It's very easy to apply, has a very nice scent, and always helps me feel better very quickly after applying it.
When it comes to chronic illnesses, arthritis is the most common in Canada. One in five Canadians suffers from arthritis, which amounts to 6 million people suffering from this condition.
It can occur in people of any age, and it results in inflammation and stiffness of the joints. There are numerous types of arthritis and, if left untreated, it can cause permanent joint damage.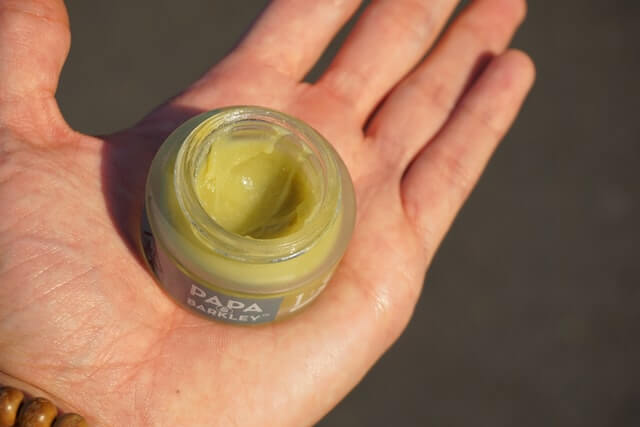 How Can CBD Creams Help For Arthritis?
Cannabidiol interacts with the Endocannabinoid System, which is responsible for keeping the body in homeostasis.
Plenty of studies were conducted in humans that suggest CBD does help relieve pain and inflammation in people suffering from different types of arthritis. Some of the findings so far include:
When applied topically, CBD helps decrease the levels of pain in those suffering from osteoarthritis
CBD seems to have pain-management properties
Cannabidiol helps relieve pain and inflammation when applied to the skin
Further studies conducted on animals also suggest the same therapeutic properties. Although most researchers recommend that more clinical trials are conducted, they also indicate that the evidence so far is very positive.
Precautions Before To Use CBD Creams For Arthritis
In 2018, the World Health Organization (WHO) released a report that indicates two important things about CBD:
It's safe for human consumption due to its low toxicity profile
The observed negative side effects were related to the interaction between CBD and prescription drugs
With this in mind, it's important that you consult your doctor for advice before using CBD, especially if you take medication that can't be taken with grapefruit. They know about your medical history and can guide you on the right path.
Moreover, certain people have sustained negative side effects after using cannabidiol-based products, such as:
Nausea
Lack of appetite
Drowsiness
Dry mouth
Fatigue
Gastrointestinal issues
How To Choose The Best CBD Cream For Arthritis?
Once you've spoken with your doctor about your interest in CBD creams for arthritis, it's time to look for a suitable product.
We recommend that you give preference to creams that meet the following criteria:
Produced with CBD extracted from organically grown hemp
Extracted through clean extraction methods (e.g. Supercritical CO2)
Made with natural and relief-inducing ingredients
Tested by third-party laboratories
With a potency matching the suggestions from your doctor
Received positive reviews from previous customers
Sold by reputable brands that are transparent about their production methods
While the best CBD cream for one person might not be the same for another, these tips will help you find products that are of good quality and most likely effective.
Final Thoughts: Which CBD For Arthritis Relief Should You Prefer?
Once again, the answer to this question is very personal. What works for one person might not work for you, and vice-versa.
But, there are some aspects that can make your selection process easier:
Make sure to choose a CBD cream that has the potency recommended by your doctor
Full-spectrum or broad-spectrum CBD creams tend to be more effective, due to the entourage effect
Some CBD creams are developed to offer a higher bioavailability rate
Choose creams that are made without chemicals or synthetic ingredients
Make sure to do your research about the brand and their practices
Read the customer reviews, as these can be very telling of what you can expect
References
Arthritis Society Canada, The Truth About Arthritis
https://arthritis.ca/about-arthritis/what-is-arthritis/the-truth-about-arthritis
Holly T Philpott, Melissa O'Brien, Jason J McDougall, Attenuation of early phase inflammation by cannabidiol prevents pain and nerve damage in rat osteoarthritis, Pain, 2017
https://pubmed.ncbi.nlm.nih.gov/28885454/
D.C. Hammell, L.P. Zhang, F. Ma, S.M. Abshire, S.L. McIlwrath, A.L. Stinchcomb, K.N. Westlund, Transdermal cannabidiol reduces inflammation and pain-related behaviours in a rat model of arthritis, Eur J Pain., 2016
https://www.ncbi.nlm.nih.gov/pmc/articles/PMC4851925/
Carmen La Porta, Simona A Bura, Roger Negrete, Rafael Maldonado, Involvement of the endocannabinoid system in osteoarthritis pain, Eur J Neurosci, 2014
https://pubmed.ncbi.nlm.nih.gov/24494687/
Niklas Schuelert, Jason J McDougall, The abnormal cannabidiol analogue O-1602 reduces nociception in a rat model of acute arthritis via the putative cannabinoid receptor GPR55, Neurosci Lett, 2011
https://pubmed.ncbi.nlm.nih.gov/21683763/
Arthritis Foundation, Patients Tell Us About CBD Use, 2021
http://blog.arthritis.org/news/patients-tell-us-cbd-use/
Expert Committee on Drug Dependence, Cannabidiol (CBD) Critical Review Report, World Health Organization, 2018
https://www.who.int/medicines/access/controlled-substances/CannabidiolCriticalReview.pdf