Pure CBD Oil Canada: List Of The Best Oils With Isolated CBD In 2023
Best Pure CBD Oils | Pure CBD Oils Reviews | Best Pure CBD Brands
Unlike broad-spectrum or full-spectrum oils, the oils made with CBD isolate contain only cannabidiol and don't contain any additional cannabinoids nor additives.
– 25%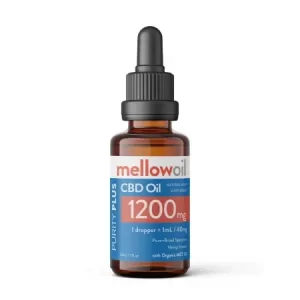 – 20%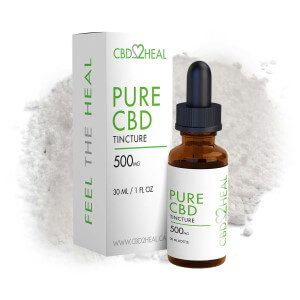 Our Selections
| | |
| --- | --- |
| 🏆 Best Pure CBD Oil | THC Free 1000 mg CBD Oil Isolate – CBDNorth |
| 🔥 Cheapest Pure CBD Oil | Pure 500 mg CBD Oil Tincture – CBD2Heal |
We analyzed several characteristics, including customer reviews, to bring you the list of the best pure CBD Oils in Canada. While some people might prefer broad-spectrum or full-spectrum options, there are also some high-quality oils that are made with only CBD and give you all the potential benefits this cannabinoid has to offer.
Finding high-quality pure CBD oil in Canada doesn't have to be difficult. Although there are hundreds of options available, some quickly rose to the top of the list due to their quality, efficiency, taste, and potency. We analyzed customer reviews, the transparency of the brand, and several other characteristics to give you the top 3 oils currently available.
1. Pure CBD Oil Isolate by CBDNorth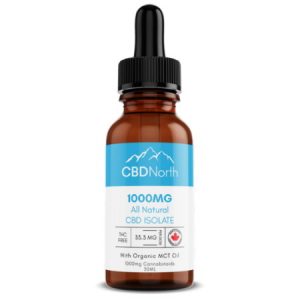 CBDNorth offers one of the best-rated THC-Free CBD Oil Isolate currently available in Canada. Made from hemp that is grown organically in British Columbia, this oil is available in three potencies: 1000mg, 2000mg, 4000mg. The carrier oil used is also organic. Customers indicate that it's excellent for those suffering from anxiety.
PROS
Multiple potencies are available
Made with organic ingredients
Numerous 5-star reviews
2. Pure CBD Oil Tincture by CBD2HEAL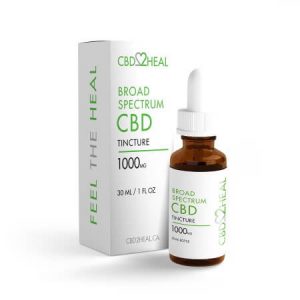 Another very well-rated option is CBD2HEAL's Pure CBD Oil Tincture. This product counts with almost 100 reviews, with 96% of which above 4 stars. This oil is made from organic and non-GMO hemp and ensures dosage consistency. It's available in 5 different potencies, and customers indicate it works very well for pain management.
PROS
Excellent range of potencies
Good price-quality ratio
Extremely effective
3. Purity CBD Oil by Mellow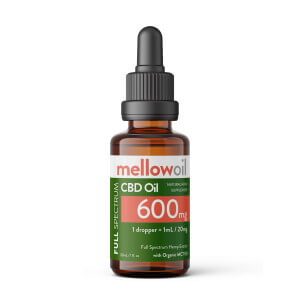 Buy Mellow's CBD oils are always premium quality, but their Purity range takes the lead. These oils are available in 30ml bottles and come in three potencies: 1000mg, 3000mg, and 5000mg. The oils are made from organic and GMO-free hemp plants. Customers praise its efficiency in managing pain and the professionalism and helpfulness of the support team.
PROS
Higher potencies than competitors
Made with all-natural ingredients
Excellent price-quality ratio
CONS
Requires consistent ingestion
What Is A Pure CBD Oil Made With Isolate CBD?
As the name indicates, a pure CBD oil contains just that: cannabidiol. Three types of CBD extracts can be used to make the oil:
CBD isolate
Broad-spectrum
Full-spectrum
While both broad-spectrum and full-spectrum oils contain additional cannabinoids and terpenes, CBD isolate is 99% pure cannabidiol.
CBD isolate is often available in the form of a white powder, however, it can also be mixed with a carrier oil (e.g. coconut oil) to produce a CBD isolate oil.
Pure CBD oils are the ideal option for people who want to benefit from the potential properties of cannabidiol without ingesting other cannabinoids, particularly THC.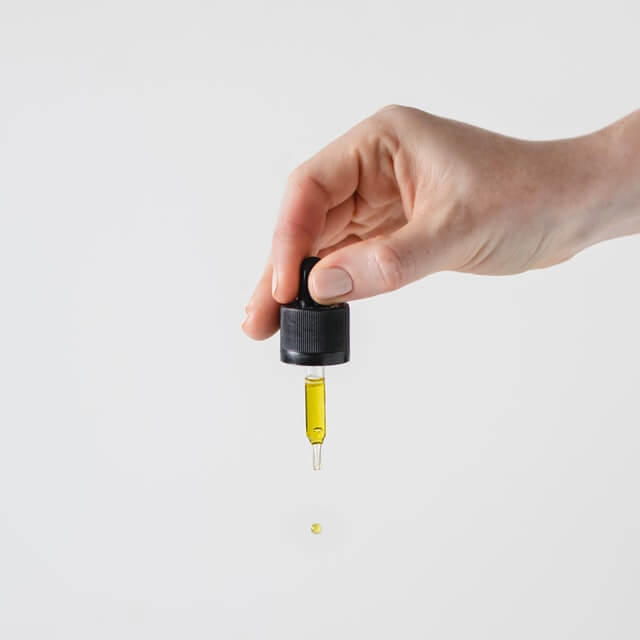 The Differences With Full-Spectrum Products
As explained above, CBD isolate is 99% cannabidiol. On the other hand, products that are made with full-spectrum CBD also contain other components.
The main difference between these two types of products is the cannabinoids that each contains:
CBD isolate: it's 99% pure CBD, and in some situations, may contain CBDV in trace amounts
Full-spectrum: rich in cannabinoids, usually contains all the naturally occurring cannabinoids of the hemp plant as well as terpenes and amino acids
Another difference between these two products is related to the production process. As pure CBD oil just contains CBD isolate, the manufacturing process takes longer and is more expensive, as it's necessary to isolate the CBD from the other cannabinoids and terpenes.
Why Can You Use An Isolate CBD Oil?
Several pieces of research have shown that isolate CBD oil is safe for consumption and may even have beneficial properties.
In 2018, the World Health Organization also issued a report where it states that CBD is safe for human consumption and that it has a low toxicity profile.
Many researchers have also shown that CBD may:
Help reduce the pain levels of people suffering from multiple sclerosis and arthritis
Reduce the chances of developing cancer
Improve the levels of anxiety
Help people with sleep disorders caused by PTSD
Decrease nausea caused by chemotherapy
Regardless of the information above, it's always recommended that you consult your doctor before using CBD, as it may negatively interact with prescription drugs
Final Thoughts: What Is The Best Isolate CBD Oil?
The best isolate CBD oil for one person might not be the same for another. This happens because each person is different and, therefore, has different needs.
Regardless of what type of condition and potency you may need, some aspects can help you find premium-quality Isolate CBD oils:
Try to give preference to brands that use organic hemp and clean extraction methods
Ensure that the CBD was tested by third-party laboratories
Read the lab test results to confirm the purity of the CBD isolate and whether toxins, chemicals, or heavy metals were found
Consult the reviews left by previous customers – their experiences can be very telling of what to expect from a product or brand
My Personal Choice: CBD2HEAL Pure CBD Oil In Capsules
I personally prefer to ingest my pure CBD oil in capsule form. The gel capsules from CBD2HEAL help me keep on track of my daily dose, and the best part is that I can take them at the same time as my other daily vitamins. Since it comes with 30 capsules, a bottle lasts me the whole month.
References
Ashutosh Shrivastava, Paula M Kuzontkoski, Jerome E Groopman, Anil Prasad, Cannabidiol induces programmed cell death in breast cancer cells by coordinating the cross-talk between apoptosis and autophagy, Mol Cancer Ther, Epub 12th May 2011
https://pubmed.ncbi.nlm.nih.gov/21566064/
Sean D McAllister, Rigel T Christian, Maxx P Horowitz, Amaia Garcia, Pierre-Yves Desprez, Cannabidiol as a novel inhibitor of Id-1 gene expression in aggressive breast cancer cells, Mol Cancer Ther, November 2007
https://pubmed.ncbi.nlm.nih.gov/18025276/
FAQ
Is Pure CBD Oil Legal In Canada?
Yes, any type of CBD-based product has been legal in Canada since 2018, when the Cannabis Act came into place. However, you should note that only products manufactured and sold by licensed entities are deemed legal under the current legislation. Moreover, it's important that you read the regulations on CBD in your province or territory, as they may differ.
Is Isolate And Pure CBD Better?
The answer to this question depends on many factors. While CBD isolate works well for many people, some might need additional cannabinoids to feel the expected results. We recommend that you consult your doctor for advice on the type of extract and potency that is better suited for you.
Does Pure CBD Oil Have Side Effects?
CBD oil may negatively interact with prescription drugs, especially those that can't be taken with grapefruit. Moreover, although the World Health Organization deemed it safe for consumption, some people indicate feeling these side effects after using CBD: nausea, drowsiness, fatigue, dry mouth, gastrointestinal problems. Please consult a health care professional if you experience any side effects.