CBD Creams Canada: Where Can You Buy The Best CBD Creams Online?
Best CBD Creams | CBD Creams Reviews | CBD Cream Overview | CBD Creams Shops
CBD topicals can be any type of lotion, cream, or salve that were infused with cannabidiol. In Canada, CBD creams are the most popular topicals in the market.
– 25%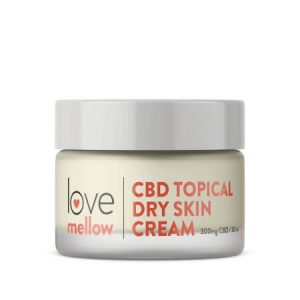 – 25%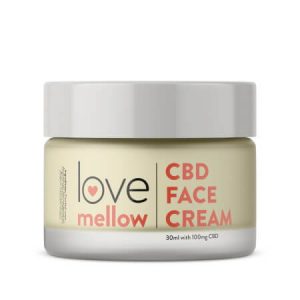 – 15%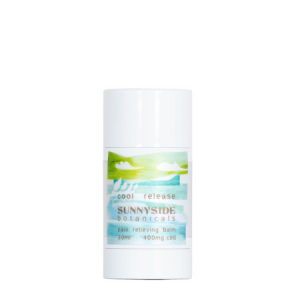 Our Selections
| | |
| --- | --- |
| 🏆 Best CBD Creams For Pain | CBDNorth: CBD Pain Cream – Body Balm |
| 🌿 Best CBD Creams For The Skin | CBDMagic: Full-Spectrum CBD Cream |
| 🔥 Best CBD Creams For Inflammation | CBDNorth: CBD Pain Cream – Body Balm |
| 🔥 Cheapest CBD Creams | CBD2Heal: CBD Healing Salve Cream |
There are many products that contain cannabidiol, but those who are looking for relief for skin conditions or muscle and joint aches might want to try CBD topicals. These products can be applied directly to the skin to potentially provide more targeted relief. In this section, we'll give you an overview of the best CBD Creams in Canada.
One of the best aspects of CBD creams is that they can be formulated with different ingredients to provide extra relief. We have analyzed the customer reviews and comments left by industry experts to compile the list of the best-rated CBD creams in Canada. Below, you'll find the pros and cons of each option.
1. CBDNorth: CBD Pain Cream – Body Balm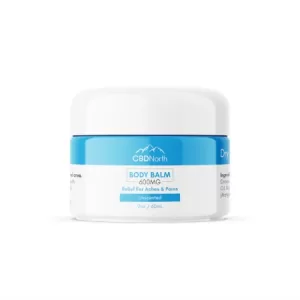 CBDNorth offers a CBD Pain Cream that is a body balm. This cream is made with all-natural ingredients such as Rosehip, Jojoba, and Marigold. It's available unscented or with lavender and lemongrass, or rose and vanilla. Each jar comes with 600mg CBD that is extracted from organic hemp and was tested by third-party laboratories.
PROS
An unscented option is available
Made with all-natural ingredients 
Excellent reviews from customers
CONS
The texture isn't easy to apply
2. CBDMagic: Full-Spectrum CBD Cream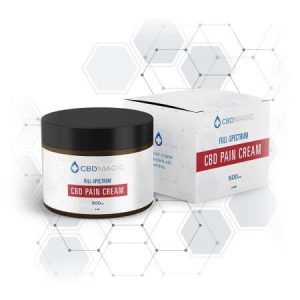 The Full Spectrum CBD Pain Cream from CBD Magic received several 5-star reviews from previous customers. This product is available in different potencies: 500mg, 1000mg, 2000mg, 4000mg. Apart from the hemp extract, this cream also contains the essential oils of copaiba balsam, juniper berry, laurel leaf, and cayenne pepper.
PROS
Good range of potencies
Contains less than 0.3% THC
Very effective according to customers
CONS
Higher potencies are very expensive
3. CBD2Heal: CBD Healing Salve Cream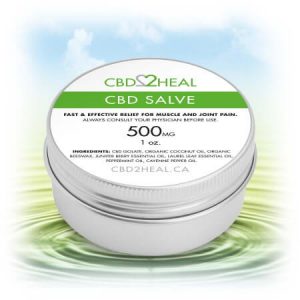 The CBD Healing Salve Cream formulated by CBD2HEAL is also very well rated and available in different potencies. This cream can be purchased unscented or with peppermint and comes with 500mg, 1000mg, 2000mg, or 4000mg CBD. Reviews left by previous customers indicate that the cream provides some pain relief in the short term.
PROS
Two scent options are available
Comes in 4 different potencies
Very good feedback from customers
4. Love Mellow: CBD Dry Skin Cream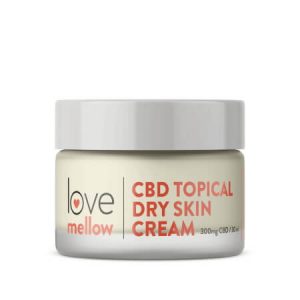 Mellow CBD developed a cream for dry skin that comes in a 30ml jar with 300mg CBD. The base of the cream is coconut oil, shea butter, beeswax, and avocado oil, to give your skin the nourishment it deserves. The product also contains different essential oils: lavender, eucalyptus, frankincense, and lemongrass.
PROS
Good quality-price ratio
Can be used as a regular moisturizer
Made with rich ingredients
CONS
Only one potency is available
5. Sisters CBD: "Timeless" Anti-aging Face Cream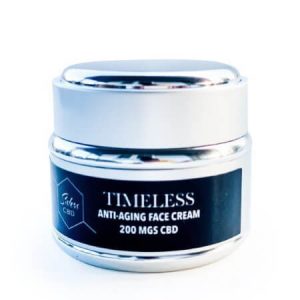 Those looking for a cosmetic cream that can help you look rejuvenated should try the Timeless anti-ageing face cream developed by Sisters CBD. This product comes with 200mg CBD and acts as a daily moisturizer. Due to its ingredients, it also repairs the skin and protects it from oxidants and inflammation.
PROS
Made with quality ingredients
Fairly priced
A little bit goes a long way
CONS
Lower potency than other options
CBD creams are lotions or salves that contain added cannabidiol. These products may help improve the texture of the skin or decrease pain and inflammation for those who suffer from arthritis or muscle pain. Although some research indicates CBD has anti-inflammatory properties, further studies are required to truly understand its potential.
Potential Benefits Of CBD Creams
Many pieces of research about CBD were published and, although most indicate that further studies should be conducted, some have shown that this cannabinoid might have properties that can help people suffering from painful conditions.
Some particular studies indicate that CBD may help:
Relieve pain in those suffering from malignant diseases
Diminish the levels of pain due to its anti-inflammatory properties
Reduce chronic inflammation and neuropathic pain
Decrease the levels of joint and muscle stiffness in those suffering from multiple sclerosis
Treat pain caused by rheumatoid arthritis
When it comes to CBD creams, in particular, studies indicate that it may:
Increase muscle relaxation
Act as an antioxidant and anti-inflammatory
Improve the levels of pain in those with peripheral neuropathy
Precautions To Use CBD Creams
In 2018, the World Health Organization (WHO) published a report on CBD where it indicated that this compound is safe for consumption and has a low toxicity profile. Nevertheless, it's important to note that the WHO also shared that some negative side effects may happen due to interactions between CBD and other prescription drugs.
There is also some anecdotal evidence shared by consumers that have felt the following side effects after taking CBD:
Nausea
Drowsiness
Fatigue
Dry mouth
Gastrointestinal problems
You should always consult a doctor before using CBD creams or any other cannabidiol-based product as they know about your medical history and any prescription drug you may be taking and can advise you on this matter.
What Is The Best CBD Cream?
The best CBD cream for one person might not be the ideal one for another. This happens because each individual has their own set of needs. It's possible, however, to follow a series of criteria when searching for a cream that will help find high-quality options:
Is made from organically grown hemp and the CBD is extracted through clean extraction methods
Is made with all-natural ingredients that soothe the skin
Was tested by third-party laboratories and the lab results are available for consultation
Contains high CBD contents as well as additional cannabinoids
Received excellent reviews from previous customers
My Personal Choice: CBD Skin Balm Cream by CBD2Heal
My personal favourite is the CBD skin balm cream by CBD2HEAL. This product is made with high-quality ingredients and provides the moisturizing I need due to the added oils it contains, especially the shea butter and mango butter. It also contains Vitamin E which is very helpful for my dry skin.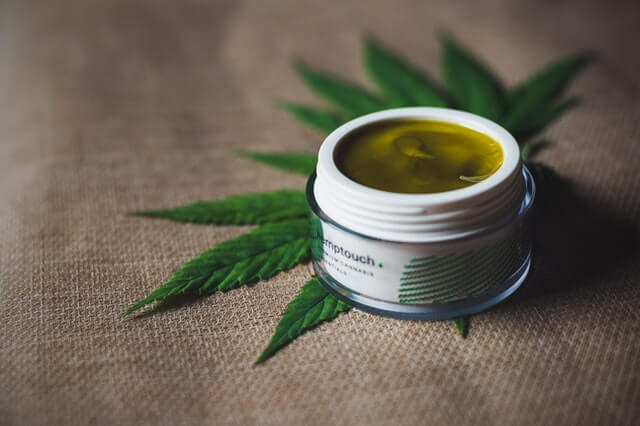 How Can You Choose Your CBD Creams?
The first step in selecting the right CBD cream for you is to consult your doctor. They know about your conditions and can help you decide which type of CBD and potency is better indicated for your needs.
Other considerations that you should make when selecting CBD creams include:
Type of extract used (CBD isolate, broad-spectrum, or full-spectrum CBD)
CBD content of the cream per dose
The reviews left by previous customers about the quality of the cream and professionalism of the brand selling it
Whether you're allergic to any of the additional ingredients
The price of the CBD cream
How To Correctly Apply Your CBD Creams?
One of the main advantages of CBD creams is that they can be applied directly to the skin and offer a more localized effect. When it comes to the frequency of application, we recommend that you ask your doctor for advice. People who have more debilitating conditions might need to apply it more often than those who just need a little relief.
It's important to note that the bioavailability of CBD, when applied topically, is not as high as when ingested orally or inhaled. This means that the amount of cannabidiol that is absorbed into your bloodstream will be lower, and therefore it might take longer for you to feel the desired effects.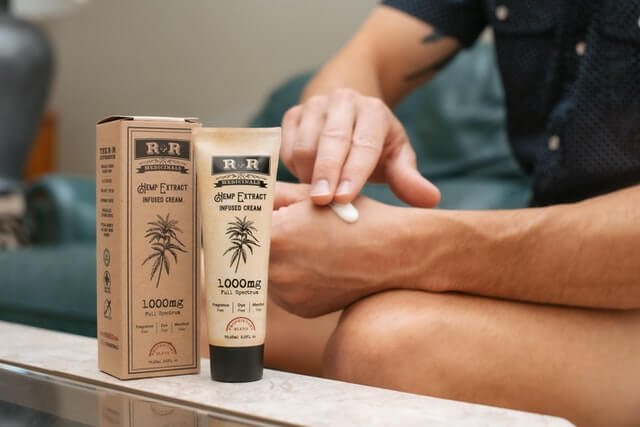 Is It Legal To Buy CBD Creams In Canada?
Yes, CBD creams are legal in Canada. Just like it happens with any type of product that contains cannabinoids, CBD creams are regulated by the Cannabis Act and are under the responsibility of Health Canada. We recommend that you read into the legislation in your province or territory before purchasing CBD.
Final Thoughts: How To Buy The Best CBD Creams In Canada?
Finding the best CBD cream for you may be a long process, but you'll surely be thankful for all the work you put into it. Make sure to always consult your doctor for advice on the potency and type of CBD you should be using.
Once you have that information you can begin your search according to the advice we gave you above. It's always recommended that you consult the reviews left by previous customers, as their experience can be very telling of what you can expect from a certain product or brand.
The most important thing you should understand is that everyone has their own needs, and what works for you might not work for someone else.
References
Dixon H Xu, Benjamin D Cullen, Meng Tang, Yujiang Fang, The Effectiveness of Topical Cannabidiol Oil in Symptomatic Relief of Peripheral Neuropathy of the Lower Extremities, Curr Pharm Biotechnol, 2020
https://pubmed.ncbi.nlm.nih.gov/31793418/
Sinemyiz Atalay, Iwona Jarocka-Karpowicz, Elzbieta Skrzydlewska, Antioxidative and Anti-Inflammatory Properties of Cannabidiol, Antioxidants (Basel), January 2020
https://www.ncbi.nlm.nih.gov/pmc/articles/PMC7023045/
FAQ
Is CBD Cream Right For You?
CBD cream is better indicated for people who suffer from localized stiffness or pain, or who have skin conditions that require anti-inflammatory treatments. We recommend that you consult your doctor for advice before using CBD as they can guide you on the type of products and potencies that are better indicated for your conditions.
Do You Need A Prescription To Buy CBD Cream?
In Canada, CBD can be purchased without any prescription as long as it's produced and sold by entities that have received the necessary licenses. You can find a list of licensed manufacturers and retailers on the website of Health Canada as well as all the information about the regulations in place on CBD in your territory or province of residence
Do CBD Creams Work Instantly?
Due to having a low bioavailability rate, CBD creams may take a while longer to work when compared with CBD that is inhaled or ingested orally. The key to effectiveness is consistency and having the right product for your needs. We recommend you consult your doctor for advice on the ingredients and potency of the CBD creams you're interested in.

On Which Body Areas Can You Apply A CBD Cream?
CBD cream can be applied to any part of the body as long as it's skin. Make sure to avoid contact with the eyes, mouth, or other mucous membranes. Usually, people use CBD cream on their face or other areas affected by eczema or psoriasis, as well as their arms, feet, back, knees, or other joint areas that suffer from pain.