Is CBD Legal In Canada? What You Need To Know Before Buying CBD
In Canada, cannabidiol (CBD) is regulated under the Cannabis Act. CBD is one of the compounds naturally found in the hemp plant, which is known as Cannabis Sativa.
– 25%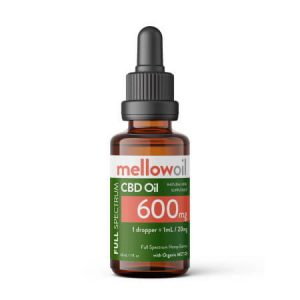 – 15%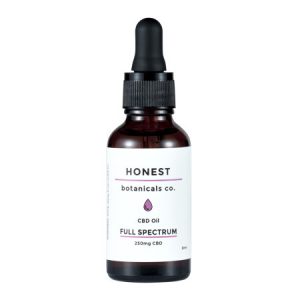 – 25%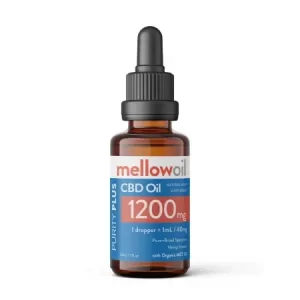 Our Selections
| | |
| --- | --- |
| 🏆 Best CBD Oil For Anxiety | CBDMagic Full Spectrum CBD Hemp oil 500 mg |
| 🔥 Best Coupon Code | CBDMagic Full Spectrum CBD Hemp oil 500 mg |
The hemp plant contains hundreds of cannabinoids, all of which are regulated under the Cannabis Act. This regulation came into force on October 17th, 2018 in Canada. Any product that contains CBD is, therefore, a regulated substance under the CBD laws in the country. Below, we'll give you an overview of the current legislation in place.
Brief History About Cannabis And Hemp Laws In Canada
Although the Cannabis Act of 2018 was a big step towards the legalization of cannabis in Canada, the reality wasn't always like that.
Since 1923, cannabis was prohibited in the country, and between 1946 and 1961, this drug was responsible for 2% of all drug arrests in Canada.
In 2001, Health Canada established new regulations that allowed the use of cannabis for medical purposes. After that shift in the legislation, there were several pro- and anti-drug strategies that were announced, until a bill to legalize cannabis was introduced to Parliament in June 2018.
Once the House of Commons passed the bill, it was sent to the Senate, which passed it on June 19th, 2019, and the legalization of cannabis was later announced by the Prime Minister in October the same year.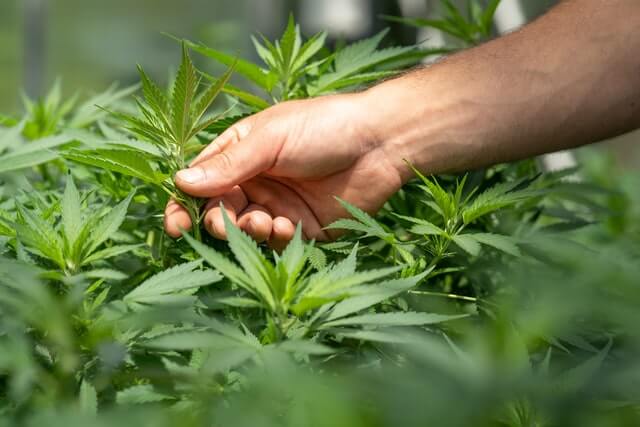 How CBD Is Regulated in Canada
It's important to understand that even though CBD has been legalized, it's still a strictly regulated cannabinoid under the Cannabis Act. In fact, any type of CBD product is only considered legal when it's sold in accordance with the regulations of the Act.
The Cannabis Act is responsible for the regulation of the possession, production, distribution, and sale of cannabis products. Canadians should also be aware that the provinces and territories are in charge of regulating how CBD products are sold and distributed in their jurisdictions.
At the same time, Health Canada is responsible for overseeing the production of cannabis-based products and the distribution and sale of CBD-based products for medical purposes.
What Is The Cannabis Act?
The Cannabis Act is a law that went into place in June 2018, and sometimes it might also be referred to as Bill C-45. This law legalized recreational cannabis use in the country, but it also regulates the production, distribution, and sale of cannabis-based products, including CBD.
The Act is divided into 15 parts that explain all the legislation surrounding cannabis and CBD, such as:
Prohibitions, Obligations, and Offences
Licenses and Permits
General Authorizations
Cannabis Tracking System
Inspections
Search Warrant
Controlled Drugs and Substances Act
It's important to note that Health Canada also plays an important role when it comes to the sale of CBD, as this is the institution responsible for overseeing the production of any cannabis product for medical purposes.
Are CBD Oils Legal In Canada?
In accordance with the Cannabis Act, all products that contain CBD are considered legal, as long as they meet the requirements imposed by the law itself.
For instance, only products that are produced and sold by a company that holds a processing license can manufacture CBD products for sale, regardless of the source of CBD (industrial or not).
As such, the only CBD oils that are considered legal are those that are sold by an authorized cannabis retailer or a licensed seller of cannabis for medical purposes.
It's important to understand that consumers don't need to obtain any type of license to buy or use CBD.
Can You Buy CBD Over The Counter In Canada?
As explained above, it's possible to buy CBD from any of the licensed retailers under the Cannabis Act. Those that prefer to go to a physical shop can find multiple options, such as pharmacies or dispensaries.
It's important to note that you should give preference to physical shops that are provincially or territorially authorized cannabis retailers. Luckily you can find a list of all the licensed sellers of CBD under the Cannabis Act that is provided by the Government of Canada (link in references).
We recommend that you always confirm whether the shop you've chosen is part of the list before you purchase any type of CBD product.
Can You Import CBD In Canada?
It's possible to import CBD products into the country, however, there is another set of regulations in place. The movement of CBD products between countries was discussed during several drug conventions held by the United Nations, including the Single Convention on Narcotic Drugs of 1961 as amended by the 1972 Protocol.
You should note that it's also possible to purchase CBD online and have it delivered to your place, as long as the seller is a licensed retailer. Moreover, some international companies may also hold a distribution license to sell their products in Canada. Make sure to always consult the list of licensed retailers mentioned above.
Is Hemp Culture Allowed In Canada?
The Cannabis Act also covers the regulations surrounding the production and cultivation of industrial hemp. There is a list of hemp varieties that are currently approved for commercial cultivation.
The main difference between industrial hemp and marijuana is that the strains that are approved for growth contain less than 0.3% THC. This means that the plants may have a high concentration of CBD while at the same time not cause any psychoactive effects.
At the same time, you should know that the Cannabis Act doesn't differentiate between CBD products that use extracts from industrial or non-industrial hemp.
References
Catherine Carstairs, 'Hop Heads' and 'Hypes': Drug Use, Regulation and Resistance in Canada, A thesis submitted in conformity with the requirements for the degree of PhD Graduate Department of History University of Toronto, 1920-1961
https://www.collectionscanada.gc.ca/obj/s4/f2/dsk2/ftp03/NQ53757.pdf
Daniel Schwartz, Marijuana was criminalized in 1923, but why?, CBC News, published online on 3rd May 2014, updated on 6th May 2014
https://www.cbc.ca/news/health/marijuana-was-criminalized-in-1923-but-why-1.2630436
Monique Scotti, Marijuana legalization Bill C-45 officially passes Senate vote, heading for royal assent, Global News, published online on 19th June 2018, updated on 20th June 2018
https://globalnews.ca/news/4282677/pot-bill-senate-passes/
Health Canada, Medical use of Cannabis, Government of Canada, date modified 28th October 2020
https://www.canada.ca/en/health-canada/topics/cannabis-for-medical-purposes.html
Ian Austen, Trudeau Unveils Bill Legalizing Recreational Marijuana in Canada, The New York Times, published 13th April 2017
https://www.nytimes.com/2017/04/13/world/canada/trudeau-marijuana.html
Monique Scotti, Marijuana to be legal in Canada starting October 17, Trudeau confirms, Global News, published online on 20th June 2018, updated on 21st June 2018
https://globalnews.ca/news/4285946/marijuana-legal-date-october-17-canada-trudeau-confirms/
Government of Canada, Cannabis in the provinces and territories, Cannabis Act, date modified 29th January 2021
https://www.canada.ca/en/health-canada/services/drugs-medication/cannabis/laws-regulations/provinces-territories.html
Government of Canada, Cannabis Act (S.C. 2018, c.16), Justice Laws Website, last amended on 17th October 2020, current to 26th August 2021
https://laws-lois.justice.gc.ca/eng/acts/c-24.5/
New Brunswick, Report of the New Brunswick Working Group on the Legalization of Cannabis, June 2017
https://www.gnb.ca/legis/publications/ReportNBWorkingGroupLegalizationOfCannabis.pdf
Government of Canada, Licensed cultivators, processors and sellers of cannabis under the Cannabis Act, date modified 10th September 2021
https://www.canada.ca/en/health-canada/services/drugs-medication/cannabis/industry-licensees-applicants/licensed-cultivators-processors-sellers.html
United Nations Office on Drugs and Crime, Single Convention on Narcotic Drugs, 1961
https://www.unodc.org/unodc/en/treaties/single-convention.html
Government of Canada, List of Approved Cultivars for the 2021 Growing Season: Industrial Hemp Varieties Approved for Commercial Production, modified on 22nd July 2021
https://www.canada.ca/en/health-canada/services/drugs-medication/cannabis/producing-selling-hemp/commercial-licence/list-approved-cultivars-cannabis-sativa.html