What Is The Best CBD Tincture In Canada And Where To Buy It Online?
Best CBD Tinctures | CBD Tinctures Reviews | CBD Tincture Overview | CBD Tinctures Shops
CBD tinctures are one of the most popular cannabidiol-based products. Tinctures can be easily ingested orally or added to food and beverages.
– 15%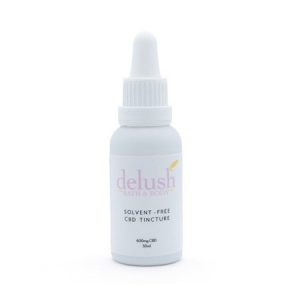 – 15%

– 20%

Our Selections
| | |
| --- | --- |
| 🏆 Best CBD Tincture | CBD2heal: Organic CBD Hemp Tincture |
| 🔥 Cheapest CBD Tincture | Zen Leafs: Full-spectrum Sleep Tincture |
The search for high-quality cannabidiol products keeps increasing, and the same happens with the offer. Although there is a wider number of options available in the market, some people are still struggling to find the right option for their needs. Below, we'll give you an overview of the best CBD tinctures in Canada.
There is a wide variety of CBD tinctures available in Canada, however, some of the products available don't quite have the same quality as others. In this section, we'll give you some details about the Top 5 options currently for sale for Canadian users. You'll also find a list of the pros and cons of each product.
1. CBD2HEAL: Organic CBD Hemp Tincture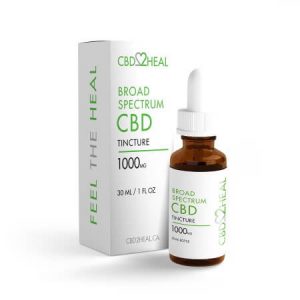 CBD2HEAL is one of the most renowned brands in the market, and it offers a wide range of CBD tinctures. The product comes in a 30ml bottle and is available in doses of 500mg, 1000mg, 2000mg, 3000mg, and 4000mg. It's made from organic hemp and is free from THC. It has received 5 out of 5 stars from previous customers.
PROS
Wide range of potencies
Good price-quality ratio
Excellent customer reviews
CONS
A full-spectrum option isn't available
2. Zen Leafs: Full-spectrum Sleep Tincture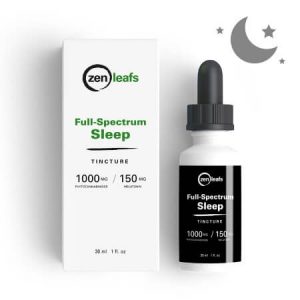 PROS
Wide range of potencies
Contains added melatonin
Fairly priced
CONS
Sometimes it's out of stock
Those who are looking for CBD tinctures that can help them sleep better will be happy to hear about this option from Zen Leafs. It's available in bottles of 30ml and comes with 1000mg of phytocannabinoids and 150mg of melatonin, a compound that is known for increasing the length and quality of sleep.
3. HempHeal: Peppermint Tincture
Not everyone is a fan of the taste of hemp, and that is where HempHeal's Peppermint Tincture comes in. This CBD tincture is available in 750mg and 1500mg options. It's made by mixing high-quality cannabinoids and terpenes with organic MCT oil. This product is available for sale on the online dispensary CBD Oil Direct.
PROS
Various potencies are available
Made with premium-quality ingredients
Peppermint flavour
4. Delush: CBD Tincture THC-Free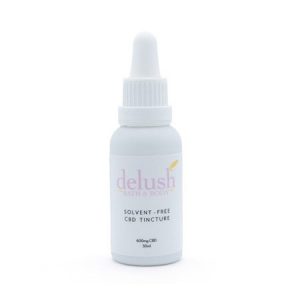 Delush developed a CBD tincture that doesn't contain THC, which is an excellent option for those who prefer isolate products. The tincture comes in two options, with 600mg or 1200mg, which allow for 20mg CBD and 40mg CBD per full dropper, respectively. Customers praise the tincture's quality and efficiency, especially for sleep.
PROS
Excellent reviews from customers
Various potencies are available
Free from THC
CONS
Doesn't contain any additional cannabinoid
5. Honest Botanicals: CBD & THC Flavoured Tincture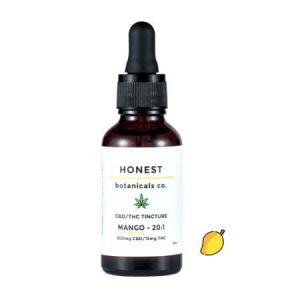 Honest Botanicals formulated a full-spectrum CBD tincture that comes in mango flavour. This option is available with 300mg CBD and additional cannabinoids. The product has received hundreds of excellent reviews from previous customers, which indicate it's fast-acting and effective in increasing the quality of sleep and managing pain.
PROS
Made with natural ingredients
Excellent reviews from customers
Fairly priced
CBD Tincture Vs. Oils: What Are The Differences?
Although people often mistake CBD tinctures for CBD oils, these are two different products. CBD oils are usually made by mixing CBD with a carrier oil, while CBD tinctures are made from alcohol-based extracts.
The main difference between the two products is the compound in which the CBD is mixed. This means that while CBD oils can't be mixed with drinks, as oils don't mix with water, the same doesn't happen with CBD tinctures.
Overall, both options have similar properties and potential benefits and can be ingested orally or applied topically. One main advantage of CBD tinctures over CBD oils is how easy it is to add them to food and beverages.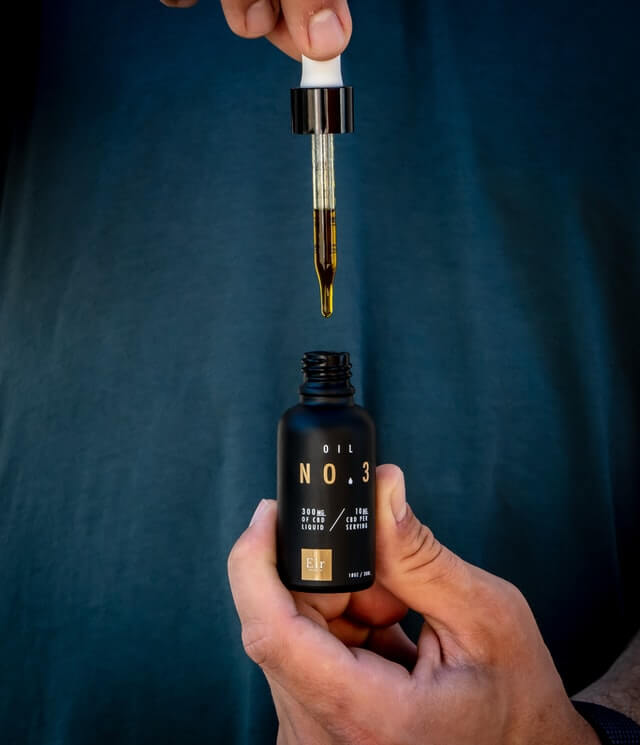 CBD Tincture Potential Benefits And Side Effects
Although there is still a long way to go in terms of research on CBD tinctures, some evidence has shown that CBD may help:
Manage pain and increase the quality of life of people suffering from arthritis and multiple sclerosis
Decrease the chances of developing cancer
Reduce anxiety
Manage insomnia
Reduce nausea caused by chemotherapy
The World Health Organization released a report on cannabidiol where it indicates that the compound is generally well-accepted by those who take it and that negative side effects are related to interactions between the compound and prescription medication.
Some users also report feeling the following side effects after taking CBD:
Nausea
Fatigue
Drowsiness
Dry-mouth
Gastrointestinal issues
My Personal Choice: Peppermint CBD Hemp Tincture by CBDMagic
If you've read any of the other pages, you'll know that I'm not the biggest fan of the aftertaste left by hemp. This is a problem I solved by using the Full Spectrum CBD Peppermint Tincture from CBD Magic. This product is available in a wide range of potencies and is made from natural ingredients.
What To Look For In The Best CBD Tinctures?
There isn't a one-size-fits-all when it comes to CBD tinctures, as each person has different needs. Nevertheless, there are some characteristics that everyone should consider when selecting the best option for them:
Type of extract: tinctures can be made from CBD isolate, broad-spectrum, or full-spectrum CBD. The latter option is the only one that contains THC, and both the broad-spectrum and full-spectrum options can help you benefit from the entourage effect.
Potency and dosage: beginners should start their CBD journey with lower potencies and increase it as needed.
Extraction, production, and testing: give preference to brands that are transparent about how they produce their CBD tinctures and use natural ingredients.
Customer reviews: make sure to always read the customer reviews about the products and the company itself.
Final Thoughts: What Are The Best CBD Tinctures In Canada?
The best CBD tinctures in Canada are those made from organically grown hemp and that use extracts that are processed with clean extraction methods. Make sure to read into the manufacturing and testing processes used by the company, and don't forget to read the reviews from previous customers. The experience of others can be very telling about what you can expect.
References
Ashutosh Shrivastava, Paula M Kuzontkoski, Jerome E Groopman, Anil Prasad, Cannabidiol induces programmed cell death in breast cancer cells by coordinating the cross-talk between apoptosis and autophagy, Mol Cancer Ther, Epub 12th May 2011
https://pubmed.ncbi.nlm.nih.gov/21566064/
Sean D McAllister, Rigel T Christian, Maxx P Horowitz, Amaia Garcia, Pierre-Yves Desprez, Cannabidiol as a novel inhibitor of Id-1 gene expression in aggressive breast cancer cells, Mol Cancer Ther, November 2007
https://pubmed.ncbi.nlm.nih.gov/18025276/
FAQ
Are CBD Tinctures Better Than Oil?
CBD tinctures and CBD oils are very similar, as the only difference is related to the compound that is used to carry to CBD. Both will have similar effects and potential benefits. CBD tinctures are recommended for people that intend to mix their CBD with food or beverages, as CBD oil often doesn't mix with water.

What Is The Strongest CBD Tincture On The Market?
The range of potencies of CBD tinctures varies from one option to another. Usually, the potencies of these products range between 250mg to 6000mg. We recommend that you always consult your doctor for advice before using any type of CBD product, as they can guide you on the potency and dosage that is better suited for your needs.

Is It Legal To Buy CBD Tincture In Canada?
CBD is legal in Canada, however, the legislation may vary from one province to another. We recommend that you consult the information available on the Cannabis Act to learn more about the regulations on CBD in Canada, as well as the different requirements in each of the provinces.