CBD Toronto: Our Guide To Buy CBD Products In Toronto's Best Shops
Recommended CBD Products To Buy In Toronto
– 25%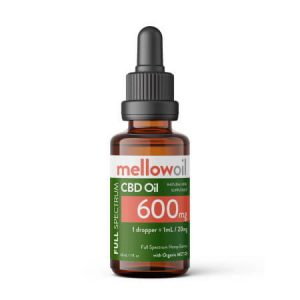 – 15%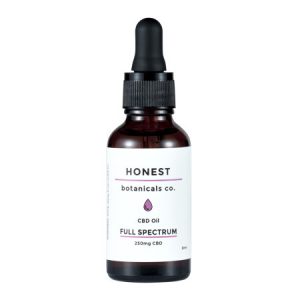 – 25%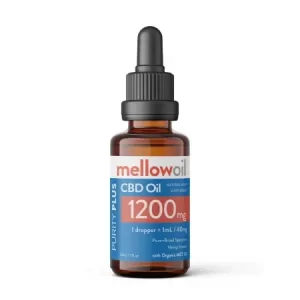 | | |
| --- | --- |
| 🏆 Best CBD Shop in Toronto | Toronto Hemp Company |
| 🌿 Best CBD Oil in Toronto | CBDMagic Full Spectrum CBD Hemp oil 500 mg |
| 🔥 Best Brand Shipped to Toronto | CBDMagic Full Spectrum CBD Hemp oil 500 mg |
| 🎁 Best CBD Coupon Code in Toronto | CBDMagic Full Spectrum CBD Hemp oil 500 mg |
There is a wide range of choices for where to buy CBD oil in Toronto (Ontario), which is why we've created this guide to help you find the best CBD oil Toronto has to offer.
Best CBD Shops To Buy CBD Products In Toronto (2023)
| | | | | | |
| --- | --- | --- | --- | --- | --- |
| Number | CBD Shops | Address | Openings | Phone | Website |
| 1 | Toronto Hemp Company | 665 Yonge St, Toronto, ON M4Y 1Z9, Canada | Monday – Saturday 11 am to 9 pm Sunday 12 pm to 8 pm | +14169201980 | http://www.torontohemp.com/ |
| 2 | Hunny Pot Cannabis | 202 Queen St W, Toronto, ON M5V 1Z2, Canada | Monday – Wednesday 9 am to 9 pm Thursday – Saturday 9 am to 10 pm Sunday 10 am to 7 pm | +16475984044 | https://www.thehunnypot.com/ |
| 3 | Canna Cabana | 435B Yonge St, Toronto, ON M5B 1T3, Canada | 9 am to 11 pm Everyday | +16473419333 | https://cannacabana.com/ |
| 4 | Friendly Stranger | 241 Queen St W, Toronto, ON M5V 1Z4, Canada | 11 am to 7 pm Everyday | +14165911570 | https://friendlystranger.com/ |
| 5 | Calyx Wellness | 1606 Queen St W, Toronto, ON M6R 1A8, Canada | Tuesday – Friday 10 am to 6 pm Saturday 11 am to 5 pm Sunday – Monday Closed | +14165312837 | https://www.calyxwellness.co/ |
These 6 shops offer a wide range of Toronto CBD oil products and accessories, among other cannabis products. All of these stores offer in-store shopping, as well as delivery of curbside pickup.
1. Toronto Hemp Company
Toronto Hemp Company offers in-store purchasing and in-store pick-up of online orders. The company sells one of the widest ranges of CBD vape pens in Toronto. THC has an average customer rating of 4.4 out of 5 and is frequently praised for its great customer service and helpful, knowledgeable in-store staff, making it a great place for beginners to get information and advice.
2. Hunny Pot Cannabis
Hunny Pot offers a wide range of cannabis and CBD oil products with a focus on delivering a great in-store experience. Customer reviews highlight Hunny Pot's friendly and well-informed staff giving help and recommendations to new shoppers.
3. Canna Cabana
Canna Cabana sells a variety of high-quality glassware in addition to cannabis and CBD oil products, as well as offering frequent discounts and exclusive deals to club members. Regular customers make note of the friendly and personal service store staff provide.
4. Friendly Stranger
Friendly Stranger aims to be a champion of ending cannabis prohibition as well as offering a range of cannabis products including CBD oil, a great selection of CBD gummies in Toronto, cannabis-infused drinks, and home cultivation products. With an average customer rating of 4.6 out of 5, Friendly Stranger has a reputation for helpful staff who are knowledgeable about all aspects of using and growing cannabis.
5. Calyx Wellness
Calyx Wellness focuses exclusively on its range of CBD oil-infused products including capsules, lotions, sprays, pet products, and bath blooms. Customer reviews note that Calyx's CBD products were able to provide effective relief for inflammatory conditions, reducing pain and swelling, and enabling greater mobility.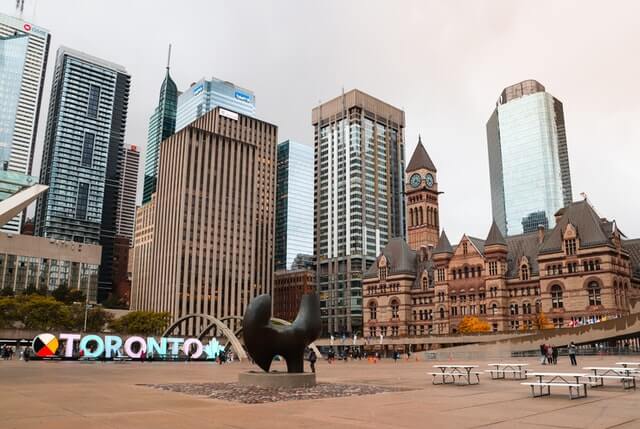 CBD Brands That Can Ship To Toronto
Each of these stores offers online ordering and delivery to Toronto addresses, except Canna Cabana, which currently allows for in-store purchasing and pick-up only. You can also order from online-only dispensaries such as Empe. As many of these dispensaries are based outside of Canada, bear in mind that some of the products advertised on these stores may not be legal for companies to ship to Toronto.
When your order is delivered, you will need to show a valid form of photo ID to confirm that you are old enough to buy and use cannabis products. Some stores will also ask for a photo ID when creating an online account or making an online purchase.
Top CBD Oils To Buy In Toronto
CBD is one of the non-psychoactive chemicals found in cannabis plants. CBD oil products are a popular way of getting the beneficial effects of consuming marijuana without the associated high. These effects include reducing pain and inflammation, as well as relieving anxiety.
If you are not sure which CBD oil is right for you, the information on the packages or store page should help you out. Always look for the following:
Concentration
Different people have different responses and tolerances for CBD oil. Low dosages start at concentrations of around 250 mg, while higher potencies can be up to 1,000 mg or more.
Lab Testing
CBD oils with no third-party testing may contain harmful contaminants and additives not listed on the packaging.
Extraction Method
The process of extracting CBD oil from cannabis plants can leave toxic contaminants in the concentrate. CBD oils extracted with CO2 do not have this problem.
Full-Spectrum or Isolate
Full-spectrum CBD oils contain other chemicals from cannabis plants, and these may include THC. Isolated CBD oils contain only CBD.
Is It Legal To Buy CBD Products In Toronto?
It is legal for anyone over the age of 19 to buy cannabis and CBD oil products in Toronto. If you are traveling from Alberta or Quebec, where the minimum age is 18, you cannot buy, possess, or use CBD or cannabis products while you are in Toronto.
If you are 19 or older, you do not need a doctor's prescription or medical marijuana card to buy CBD oils.
What Should You Know About Toronto?
Toronto is a great city to visit, and not just to buy CBD products if you can't get them at home. There is a lot to see and do here, including the obvious tourist attractions like a trip up CN Tower and a visit to Ripley's Aquarium.
If you are visiting Toronto to buy CBD oil or other cannabis products though, just remember that you cannot smoke or vape tobacco or cannabis products inside any public building such as a café or bar, or in their outdoor areas such as a patio. Despite this, there are private lounges that allow their members to use cannabis products. These exist in a bit of a legal grey area and as such, tend not to advertise online. Talk to a few 420-friendly Toronto locals, however, and they are not hard to find.
Final Thoughts: How To Get CBD In Toronto?
Buying CBD oil in Toronto is a simple process. Due to the current restrictions limiting the number of in-store customers, you might be in for a bit of a wait if you want to shop in-store. This is definitely the best way to buy as a beginner, however, as staff knowledge and guidance is an important part of getting the most out of any CBD or cannabis product.