CBD Vape Pen Canada: Where Can You Buy The Best Disposable And Refillable Pens Online?
Best CBD Vape Pens | CBD Vape Pens Reviews | CBD Vape Pen Overview | CBD Vape Pens Shops
Vaporizing CBD is one of the best ways to ensure you make the most of this compound. For that, there are several types of vape pens available.
– 20%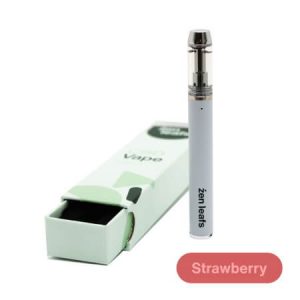 – 15%

Our Selections
| | |
| --- | --- |
| 🏆 Best Vape Pens | Zen Leafs Strawberry CBD Vape 100mg |
| 🔥 Best Refillable CBD Vape Pens | REST Disposable Vape Pen |
Cannabidiol (CBD) is one of the hundreds of cannabinoids found in the hemp plant. Inhaling CBD grants the most effects, as the bioavailability of this compound is higher when vaporized. Below, we'll give you more information about the best CBD Vape Pens in Canada and how to choose the best one for you.
The information below was gathered from reviews left by previous customers as well as content written by industry experts about refillable and disposable vape pens. We'll give you an overview of the best-rated CBD Vape Pens currently available in the country as well as the pros and cons of each option.
My Personal Choice: Disposable CBD Vape Pen by Zen Leafs
I personally prefer disposable vape pens, and the ones manufactured by Zen Leafs are excellent. These vape pens come with 100mg CBD and are available in three flavours: grape, strawberry, and mango (my favourite!). It usually lasts for about 200 pulls, which is quite a long time for me.
There are two types of CBD vape pens available: disposable and refillable. In both options, these are small devices that are powered by a battery and heat up a small tank that contains cannabidiol vape juice or e-liquid. This heat creates CBD vapour that can be vaporized and inhaled.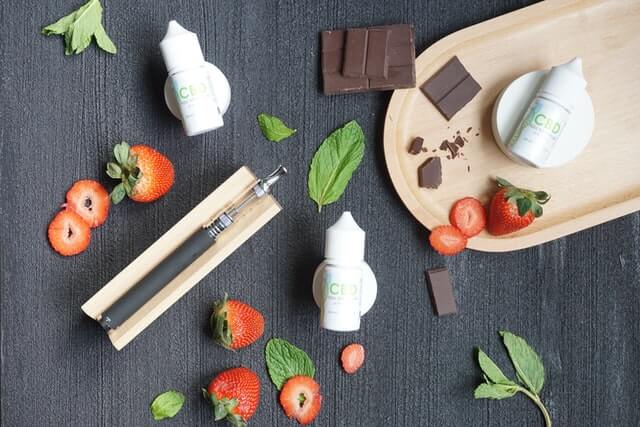 Disposable CBD Vape Pens
A disposable CBD vape pen usually looks like an e-cigarette or a pen. These devices are ready to use and come with the CBD vape e-liquid already inside of them. Often, disposable vape pens also come with additional flavours to make the vaping experience more pleasant.
Although these vape pens have some advantages, such as the fact that they don't need to be charged and are very affordable, they also have some disadvantages:
Are wasteful and can't be recycled
It's not possible to change the cartridge
Have a weaker pull
Becomes more expensive in the long run, especially for people who vape frequently
Refillable CBD Vape Pens
As the name indicates, refillable CBD vape pens are devices that can be used time and time again. These tend to be quite pricey when you first buy them, but you'll actually save money in the long term as you just need to make some small investments in maintenance.
The main advantages of refillable vape pens are:
The pulls are stronger and can provide you with a better experience
You can change the cartridges as you please
More eco-friendly than disposable vape pens
There are also some small disadvantages, as these devices require charging and some regular maintenance and cleaning to work properly.
CBD Vape Pens Potential Benefits
It's important to understand that there is still a long way to go in terms of research until we properly understand the potential benefits of CBD. So far, the published studies suggest that this compound may help:
Decrease the levels of pain due to its anti-inflammatory properties
Reduce chronic inflammation and neuropathic pain
Improve the quality of life of those suffering from joint and muscle stiffness
Increase muscle relaxation
We recommend that you always consult a doctor before using CBD because even though the World Health Organization reported that cannabidiol is safe for humans, there might be some negative interaction between this compound and prescription drugs.
Some CBD users also report feeling the following negative side effects:
Nausea
Drowsiness
Fatigue
Dry-mouth
Gastrointestinal problems
How To Correctly Use CBD Vape Pens?
The usage method varies from disposable to refillable vape pens. Regardless of the option you choose, the first step should always be to speak with your doctor for advice on potency and dosage.
Disposable CBD Vape Pen: Check if there is any button on the device. If there is, click it and wait for the light to turn on. Once it starts working, you can inhale through the mouthpiece and exhale. In case there's no button, you can use it directly.
Refillable CBD Vape Pen: Click the power button to turn it on. Most vape pens have a power light – wait for it to turn on. Now press the power button for the device to create the vapour. Inhale it through the mouthpiece, and exhale. Make sure to always keep your vape pen charged.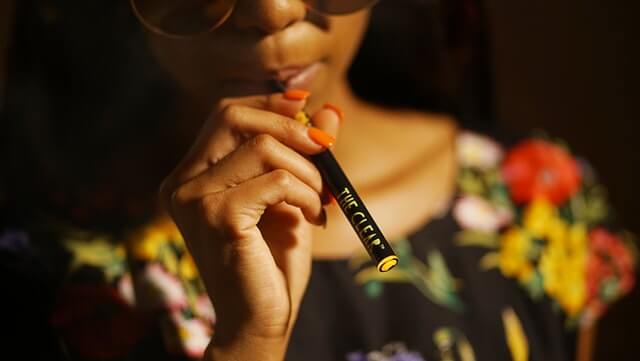 How To Choose Your CBD Vape Pens?
Each person has their own preferences when it comes to vape pens, especially if they prefer disposable or refillable. Nevertheless, there are some aspects that everyone should always consider when selecting their product:
Dosage and potency: make sure to always consult your doctor for advice on the potency. Disposable vape pens usually have lower potencies than refillable ones, as in the latter option you'll be the one preparing the e-liquid.
Type of extract: there are three types of CBD extract – isolate, broad-spectrum, and full-spectrum.
Customer reviews: read the feedback and ratings left by previous customers, as their experience can be very telling of what to expect.
Final Thoughts: What are the Best CBD Vape Pens In Canada?
High-quality CBD vape pens are made with organically grown hemp extract and are sold by licensed entities. Make sure to always confirm if the product was tested by third-party laboratories and read the lab results. It's also important to ensure that the additional ingredients are safe for consumption.
References
Dixon H Xu, Benjamin D Cullen, Meng Tang, Yujiang Fang, The Effectiveness of Topical Cannabidiol Oil in Symptomatic Relief of Peripheral Neuropathy of the Lower Extremities, Curr Pharm Biotechnol, 2020
https://pubmed.ncbi.nlm.nih.gov/31793418/
Sinemyiz Atalay, Iwona Jarocka-Karpowicz, Elzbieta Skrzydlewska, Antioxidative and Anti-Inflammatory Properties of Cannabidiol, Antioxidants (Basel), January 2020
https://www.ncbi.nlm.nih.gov/pmc/articles/PMC7023045/
FAQ
Are CBD Vape Pens Legal In Canada?
Yes, any type of CBD-based product is legal in Canada, as long as it's manufactured and sold by licensed entities. We recommend you check the list of licensed manufacturers and retailers that is available on the website of Health Canada. Also, make sure to read into the regulations on CBD in your province or territory of residence.
Is It Safe To Vape CBD Pens?
CBD vape pens that are sold by licensed entities are safe to use. Make sure to always read the ingredient list and avoid any vape pen or vape juice that contains vitamin E acetate, as this compound is harmful to your health. Also, try to avoid any option that contains nicotine.