Organic CBD Oil Canada: List Of The Best Ones Made With Organic Hemp And Biologic Production
Best Organic CBD Oils | Organic CBD Oil Reviews | Organic CBD Oil Overview | Organic CBD Shops
With the increase in making healthy and environmentally conscious choices, many Canadians are now looking for organic options when it comes to CBD oil. Below, we'll give you the list of the best rated ones.
– 20%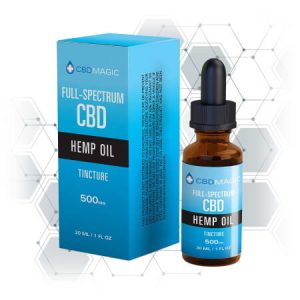 – 20%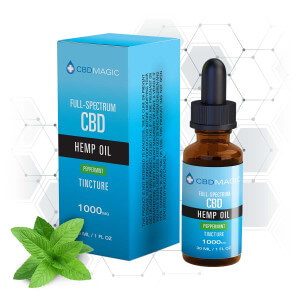 Our Selections
| | |
| --- | --- |
| 🏆 Best CBD Oil For Anxiety | Ethical Botanicals: Organic Full-spectrum CBD Oil |
| 🔥 Cheapest Organic CBD Oil | CBDNorth: Premium Organic CBD Oil |
From organic growth methods without pesticides and chemicals to environmentally friendly manufacturing, many CBD companies are making the right decisions to protect our health and planet. We have heard what customers had to say to give you a list of the best organic CBD oil in Canada. Let's have a look!
The ranking below was elaborated according to the reviews left by previous customers as well as reviews given by industry experts. At the same time, we analyzed the transparency of the company's production processes, and the laboratory test results. We also considered other brand-related aspects to give you a complete overview of the pros and cons of each option.
1. Ethical Botanicals: Organic Full-spectrum CBD Oil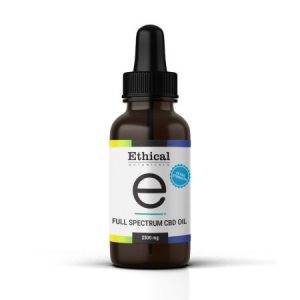 The Full Spectrum CBD Oil from Ethical Botanicals is available for sale at the online dispensary CBD Oil Direct. This product is made from organic hemp extract, which was extracted through clean methods. The oil is available in several potencies: 250mg, 500mg, 1000mg, 2500mg, and 5000mg. It has several 5-star reviews.
PROS
Multiple potencies are available
Excellent customer reviews
Made with all-natural ingredients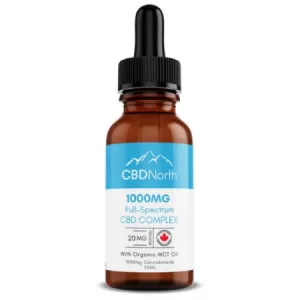 With hundreds of positive reviews, the Premium Full-Spectrum CBD Oil from CBDNorth is definitely one to be tried. This oil is made from hemp that is locally grown on an organic farm. Moreover, the MCT oil is also organic. Customers praise its efficiency in managing anxiety and sleep disorders.
PROS
Excellent reviews from customers
Completely made from organic ingredients
Very good price-quality price
CONS
Only three potencies are available
3. Entourage Therapeutics: Broad-spectrum Organic CBD Oil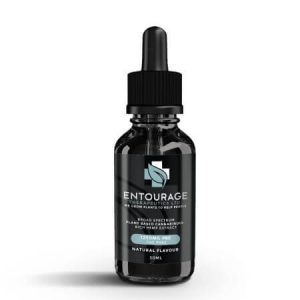 Another organic option available at CBD Oil Direct is the Broad Spectrum CBD Oil from Entourage Therapeutics. This product is available in four potencies and both the hemp extract and MCT oil are from organic production. Customers indicate that the oil is very effective for both humans and pets.
PROS
Available in multiple potencies
Free from THC
Fairly priced
CONS
Might have a strong hemp flavour
When it comes to CBD oil, the term "organic" means two things:
The CBD is extracted from organically grown hemp that doesn't have GMOs nor was treated with pesticides.
No chemical or synthetic additives were used during the production process.
This means that the final product you'll ingest only contains the natural CBD extract and the carrier oil, which should also be organic.
Organic Hemp Sourcing
The organic sourcing of hemp, or the practice of farming hemp organically, is related to a number of choices that companies make along the way. From the moment of planting the seed to bottling the final product, many steps can make or break the organic sourcing of hemp.
Farming organic hemp plants includes making the green choice when it comes to:
Using fertilizers from the organic origin (compost or green manure)
Rotating the crops
Performing companion planting
Using biological pest control
This doesn't mean that all chemicals are prohibited, as naturally occurring pesticides such as pyrethrin and rotenone may be used.
You can read further on the topic of organic farming in Canada on the website of the Ministry of Agriculture, Food, and Rural Affairs linked on the references.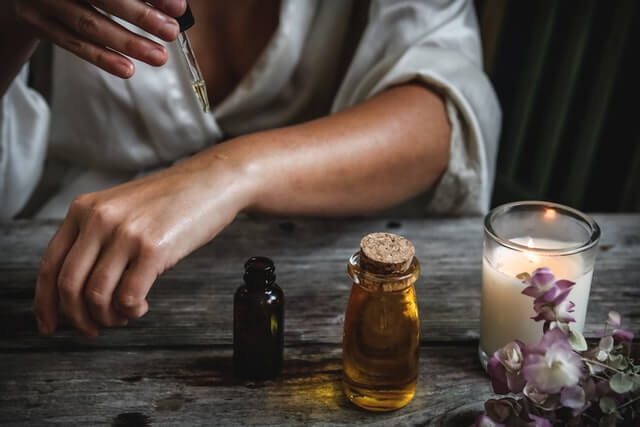 Natural Extraction Of Cannabidiol
Once the hemp is harvested, it's time to extract the cannabidiol as well as the other cannabinoids and terpenes. To do so, companies can use numerous extraction methods, with some being cleaner and more environmentally friendly than others.
The most commonly used extraction methods include:
Supercritical CO2 extraction
Solvent Ethanol extraction
Hydrocarbon extraction
Each method has its own set of pros and cons, but the supercritical CO2 extraction method tends to be the most environmentally friendly.
It produces very pure and high-quality CBD oil while minimizing waste and harmful residues. Although it's also the most expensive extraction method, it doesn't produce any toxic byproducts.
Label Certifications & Third-Party Lab-Testing
In Canada, in order for a product to be certified organic, it must meet the Canadian Organic Standards. It's important to note that certain locations may have provincial regulations when it comes to organic farming, which is the case of:
British Columbia
Manitoba
Quebec
Nova Scotia
New Brunswick
Alberta
We also recommend that you always consult the tests issued by third-party laboratories. The results of these tests should indicate whether any pesticide, chemical, toxin, or fungus was found in the analyzed batch.
According to the regulations in place, for a product to receive the Organic Certificate, it must be tested by third-party certification bodies.
My Personal Choice: Full-spectrum CBD HemMy Personal Choice: THC-Free Organic CBD Oil by CBDNorth
My go-to choice when it comes to organic CBD oil is the THC-free CBD Oil isolate from CBDNorth. Not only is this product available in three different potencies, but it is completely free from THC, which is something I give preference to. I often use this option before going to sleep, and it always helps me feel more relaxed.
Final Thoughts: Why Should You Consider Organic CBD Oils?
There are many advantages of selecting an organic CBD oil. The first one is that since it contains no additives and was extracted from organically grown hemp, it won't contain any ingredients that may be harmful to your health.
Moreover, this is also a greener option, as the farming, extraction, and production methods are environmentally friendly.
At the same time, CBD that is extracted with clean methods and from organic plants is most likely to be free from any synthetic pesticide, heavy metals, or toxins.
By choosing to use organic CBD, you're not only helping yourself by keeping toxins and chemicals out of your body, but you're also contributing to conscious farming.
References
Martin,

Introduction to Organic Farming

, Ministry of Agriculture, Food, and Rural Affairs, December 2009
http://www.omafra.gov.on.ca/english/crops/facts/09-077.htm 
Corentin Bialais, Organic Agriculture in Canada, Economics, Resources and International Affairs Division, 2020
https://lop.parl.ca/sites/PublicWebsite/default/en_CA/ResearchPublications/202007E
FAQ
Are Organic CBD Oils Better?
CBD oils that are made from organic hemp and clean manufacturing methods may be better for your health, as they don't contain pesticides, chemicals, nor toxins. At the same time, this is also the best option for the environment, as organic farming is one of the best options to maintain biodiversity and keep the soil healthy.

What


Are The Advantages Of Organic CBD Oils?
The main advantage of using organic CBD oils is that you'll be certain that no synthetic chemicals, pesticides, nor toxins made their way into your body. Organic CBD is made from organically grown hemp, extracted through clean methods, and produced without any synthetic additive. This means that you'll ingest CBD oil in its most natural form.