CBD Edibles Canada: Where Can You Buy The Best CBD Edibles Online?
Best CBD Edibles | CBD Edibles Reviews | CBD Edibles Overview | CBD Edibles Shops
CBD edibles are food items that have been infused with cannabidiol, which is one of the hundreds of cannabinoids found in the hemp plant (Cannabis Sativa).
– 25%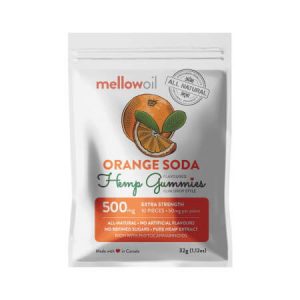 – 15%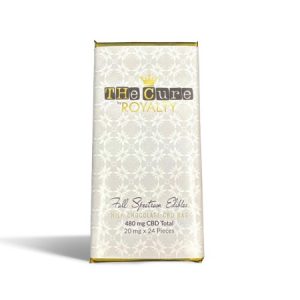 Our Selections
| | |
| --- | --- |
| 🏆 Best CBD Chocolate Bar | Miss Envy: Coconut Or Dark & Salty CBD Chocolate Bar |
| 🌿 Best CBD Tea | High Tea: Full-spectrum CBD Teas |
| 🔥 Best Jelly Gummy | Twisted Extracts: CBD Jelly Bombs |
| 🎁 Best CBD Coffee | Island Therapeutics: CBD Infused Roast Coffee Beans |
With a surge of online shops selling CBD edibles, it might become overwhelming to search for high-quality options that are made with natural ingredients. We have ranked the best-rated brands and products to give you a list of the best CBD edibles in Canada. Keep reading to find out the TOP 4.
Below, we'll give you an overview of the top-rated CBD edibles currently available in Canada. We have paid close attention to the reviews left by previous customers and analyzed the growth, extraction, production, and testing methods used by the companies. From foods to drinks, let's have a look at what are the best options.
1. Island Therapeutics: CBD Infused Medium Roast Coffee Beans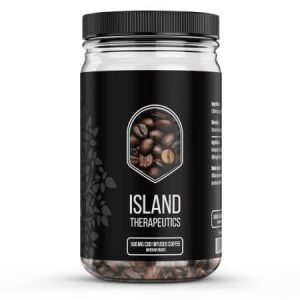 BuyMellow carries CBD Infused Coffee Beans that come with 500mg cannabidiol. Each pack comes with 300 grams of medium roast coffee, and you should get around 12mg CBD per cup. This is an ideal option for those who tend to forget to take their daily dose of CBD, as you just need to pour yourself a cup of coffee in the morning.
PROS
Made with high-quality ingredients
Good price-quality ratio
Suitable for vegans
CONS
Only one potency is available
2. Twisted Extracts: Flavoured CBD Jelly Bombs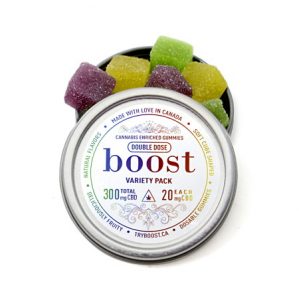 Twisted Extracts offers several options of CBD Jelly Bombs, which are candies infused with CBD. With almost ten different flavours, these products come with 40mg or 80mg CBD and can be broken up into 10 pieces. The jelly bombs have received excellent reviews from customers, who praise their taste and efficiency.
PROS
Several options of flavour
Different potencies are available
Excellent customer reviews
CONS
Might melt during delivery
3. High Tea: Full-spectrum CBD Teas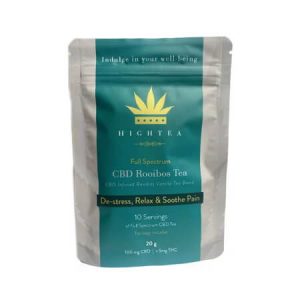 Those looking for CBD-infused drinks will be happy to know about High Tea's full-spectrum CBD tea range. With four options available, such as Earl Gray and Rooibos, these teas are made with organic ingredients. They come with 100mg CBD and each pack contains 10 servings. Each pack comes filled with health-boosting ingredients.
PROS
Various flavour options are available
Fairly priced
Excellent reviews from customers
4. Miss Envy: Coconut CBD Chocolate Bar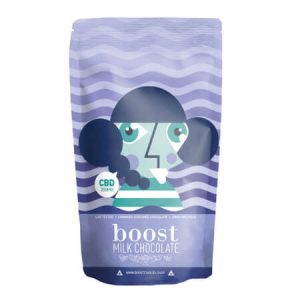 Miss Envy is known for its high-quality edibles. This brand offers a Coconut CBD Chocolate bar that comes with 120mg CBD. This product is made with organic and fair trade ingredients. You can benefit from 20mg CBD per piece and counts with a minimum of 65% cocoa mass, as well as premium additional ingredients
PROS
Fair trader and organic
Very high-quality
Good price-quality ratio
CONS
Only one potency is available
CBD edibles are foods or drinks that have been infused with cannabidiol extract. You can either make them at home, or you can purchase already made options. There are no limits to the types of edibles that can exist, with some of the most popular being:
CBD Gummies
CBD Hard Candies
CBD Cookies
CBD Pastries
CBD Chocolate
CBD Tea
CBD Coffee
CBD Fizzy Drinks
CBD Water
These products can be made with different types of CBD, such as CBD isolate, broad-spectrum, and full-spectrum. Some drinks and foods also contain additional ingredients that may boost your health, such as rosemary, ginger, or berries.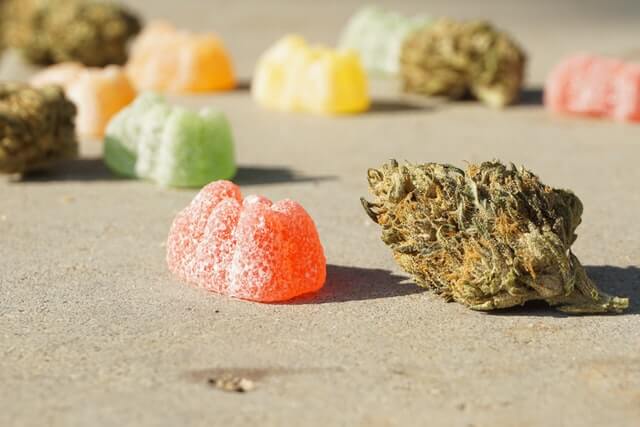 Potential Benefits Of CBD Edibles
Many pieces of research have been conducted to understand the potential health benefits of CBD. Although the studies were conducted in small human and animal models, some evidence has shown that CBD might:
Reduce the probabilities of developing cancer
Help manage pain due to its anti-inflammatory properties
Decrease pain levels in people suffering from arthritis and multiple sclerosis
Reduce anxiety in stress-inducing situations
Help manage insomnia caused by PTSD
Reduce nausea caused by chemotherapy
CBD might also potentially help with skin inflammations and acne, as well as increase sensations of relaxation. Some people also describe having better nights of sleep and feeling more rested after using CBD.
Precautions To Use CBD Edibles
You should always consult your doctor before using any type of CBD product, including edibles. In 2018, the World Health Organization released a report where it states that CBD is safe for consumption and has a low toxicity profile, however, it might negatively interact with prescription medication.
Your doctor knows about your medical history and can advise you on whether CBD might be a good option for your condition. Likewise, in case you suffer from mental health conditions, please speak with your health professional, as certain CBD edibles contain THC, which is contraindicated for people suffering from some mental health problems.
Other side effects that may occur include:
Nausea
Fatigue
Drowsiness
Dry-mouth
Gastrointestinal issues
My Personal Choice: Gummies by Zen Leafs
My all-time favourite CBD Gummies are the ones produced by Zen Leafs. This brand offers a wide range of options, with numerous potencies, and the best part is that all of them taste amazing. I usually interchange between the Sleep Gummies and the Full-Spectrum ones, depending on my needs that day.
What To Look For In The Best CBD Edibles?
There is no set answer to this question, as the preferences and needs of one person are very different from another. We recommend that you consult your doctor for advice on the type and potency of CBD that is better indicated for you.

Nevertheless, there are some aspects that all the best CBD edibles have in common:
Made with organic hemp extract and high-quality natural ingredients
Tested by third-party laboratories
Don't contain toxins, heavy metals, nor fungus
Receive excellent reviews from previous customers
Are available with reasonable CBD potencies
Made with CBD that was extracted with clean methods, such as the supercritical CO2 extraction method
Is It Legal To Buy CBD Edibles In Canada?
It's legal to purchase CBD edibles in Canada. Cannabidiol is a regulated compound according to the Cannabis Act, and therefore any products that contain CBD need to meet the requirements established by the regulations in place. We suggest that you consult the information regarding the regulations in the Province you reside in (link in references).
Final Thoughts: What Are The Best Edibles In Canada?
The best CBD edibles available are those that are made with organic and natural ingredients, and which were tested by third-party laboratories. Give preference to brands that are transparent about their growth, extraction, and production methods. Don't forget to always check the reviews left by previous customers as these can be very telling of what to expect from a product or brand.
References
Ashutosh Shrivastava, Paula M Kuzontkoski, Jerome E Groopman, Anil Prasad, Cannabidiol induces programmed cell death in breast cancer cells by coordinating the cross-talk between apoptosis and autophagy, Mol Cancer Ther, Epub 12th May 2011
https://pubmed.ncbi.nlm.nih.gov/21566064/
Sean D McAllister, Rigel T Christian, Maxx P Horowitz, Amaia Garcia, Pierre-Yves Desprez, Cannabidiol as a novel inhibitor of Id-1 gene expression in aggressive breast cancer cells, Mol Cancer Ther, November 2007
https://pubmed.ncbi.nlm.nih.gov/18025276/
FAQ
What Are CBD Edibles Best For?
There is a wide range of CBD edibles, and their purpose can vary according to the type of ingredients used and their potency. For instance, CBD teas with added melatonin might be ideal for people who want to sleep better, while other options might be better indicated for people who need to manage their pain.
How Many CBD Edibles Can You Eat?
The answer to this question depends on a series of variables, such as your weight, age, condition, and the potency of the edible. We recommend that you start with low potency edibles and increase the strength in case you don't feel the desired effects. Make sure to consult your doctor for advice on the type of CBD and potency before using these products.
How Long Does It Take For CBD Edibles To Kick In?
Brands often recommend a consistent intake of CBD to feel its effects. Nevertheless, some people might experience the effects of CBD just after one edible, while others need a more consistent use over a few days. Try to follow the dosage recommendation available on the packaging or consult your doctor for advice.
Can You Make Edibles Out Of CBD?
Yes, you can make your own edibles at home. You can follow any recipe you want and add CBD oil or tincture. It's important to note that CBD shouldn't be heated at very high temperatures, as the heat can diminish the compound's properties. Some popular DIY CBD recipes include CBD cookies, CBD smoothies, or CBD tea.