CBD Ottawa : Our Guide To Buy CBD Products In Ottawa's Best Shops
Recommended CBD Products To Buy In Ottawa
– 25%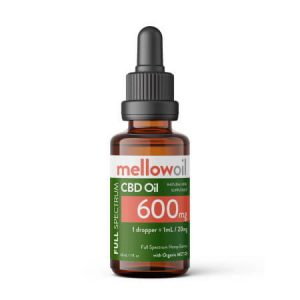 – 15%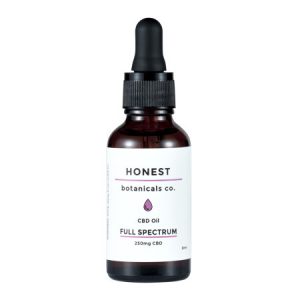 – 25%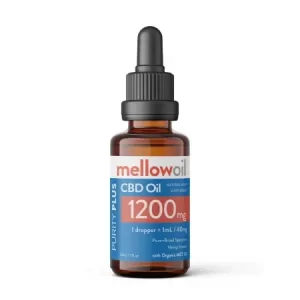 | | |
| --- | --- |
| 🏆 Best CBD Shop in Toronto | |
| 🌿 Best CBD Oil in Ottawa | |
| 🔥 Best Brand Shipped to Ottawa | |
| 🎁 Best CBD Coupon Code in Ottawa | |
There are plenty of choices for where to buy CBD oil in Ottawa (Ontario) depending on what you are looking for, so we've created this guide to help you find the best CBD oil Ottawa has to offer.
Best CBD Shops To Buy CBD Products In Ottawa (2023)
| | | | | | |
| --- | --- | --- | --- | --- | --- |
| Number | CBD Shops | Address | Openings | Phone | Website |
| 1 | Culture Cannabis | 709 Somerset St W, Ottawa, ON K1R 6P6, Canada | 10 am to 10 pm Everyday | +13439615552 | https://culturecannabiscanada.com/ |
| 2 | Hybrid Pharm | 318 Richmond Rd Suite 100, Ottawa, ON K1Z 6X6, Canada | Monday – Friday 10 am to 5 pmSaturday 10 am to 2 pmSunday Closed | +16136954923 | https://hybridpharm.com/ |
| 3 | Spiritleaf | 1200B Wellington St. W, Ottawa, ON K1Y 2Z7, Canada | Monday – Saturday 9 am to 10 pmSunday10 am to 8 pm | +16134211400 | https://spiritleaf.ca/ |
| 4 | Superette | 1306 Wellington St. W, Ottawa, ON K1Y 3B2, Canada | Monday – Saturday 9 am to 9 pmSunday 10 am to 6 pm | +16135185020 | https://superetteshop.com/ |
| 5 | Dutch Love Cannabis | 121 Clarence St., Ottawa, ON K1N 5P9, Canada | 9 am to 11 pm Everyday | +14165312837 | http://dutch.love/ |
You can find a wide range of Ottawa CBD oil products and accessories to choose from at each of these stores, among other cannabis products. In-store shopping is available at each of these stores, as well as delivery or curbside pickup. Due to current restrictions on the number of customers allowed in a store at once, there can be a longer wait than usual to shop in-store.
1. Culture Cannabis
Culture Cannabis offers in-store purchasing and in-store pick-up of online orders, and sells a wide range of CBD edibles, vapes, and concentrates. Customer reviews of Culture Cannabis note its helpful and knowledgeable in-store staff, making the store a favorite for Ottawa locals.
2. Hybrid Pharm
Hybrid Pharm offers a wide range of CBD oils, edibles, powders, sprays, and teas, focusing on medicinal THC and CBD products. Customer reviews highlight Hybrid Pharm's friendly staff and relatively short wait times.
3. Spiritleaf
Spiritleaf sells a variety of high-quality CBD oils, sprays, edibles, and topical creams, as well as the usual cannabis flower and hash products. Spiritleaf is recommended as a great place for beginners to shop, with reviews highlighting their friendly staff helping customers find the right choice for them.
4. Superette
Superette aims to recreate a more traditional retail experience for cannabis and CBD users to shop, offering a great selection of CBD gummies in Ottawa, cannabis-infused drinks, and topical creams. Customers praise Superette for its fun shopping experience and great service.
5. Dutch Love Cannabis
Dutch Love offers a range of CBD oil-infused products as well as cannabis products and provides a friendly atmosphere for recreational users to shop and learn more about the different brands and options on offer from their helpful staff.
CBD Brands That Can Ship To Ottawa
Each of these stores offers online ordering and delivery to Ottawa addresses, except Hybrid Pharm, which currently allows for in-store purchasing and pick-up only. You can also order from online-only dispensaries. As many of these dispensaries are based outside of Canada, bear in mind that some of the products advertised on these stores may not be legal for companies to ship to your location. In general, it is rare to find US or European brands and stores that will ship to Canada.
You will need to show a valid form of photo ID to the delivery driver to confirm that you are old enough to buy and use cannabis products. Some stores will also ask for a photo ID when creating an online account or making a purchase online. The same rules apply for all CBD oils, whether they contain THC or not.
Top CBD Oils To Buy In Ottawa
CBD is a non-psychoactive compound found in cannabis plants. CBD oil products can give you the beneficial effects of consuming marijuana without any of the intoxicating effects. These include fighting pain and inflammation, as well as relieving anxiety. Since 2017 it has been removed from the World Anti-doping Agency's banned substance list, making it a great way for athletes to aid their recovery without running into trouble.
If you are not sure which CBD oil is right for you, the information on the packages or store page should help you out.
Is It Legal To Buy CBD Products In Ottawa?
Anyone over the age of 19 can legally buy cannabis and CBD oil products in Ottawa from licensed stores. If you are traveling from Alberta or Quebec, where the minimum age is 18, you cannot buy, possess, or use CBD or cannabis products while you are in Ottawa until you are 19.
If you are 19 or older, you do not need a doctor's prescription or medical marijuana card to buy CBD oils.
What Should You Know About Ottawa?
Ottawa is a great city to visit, and not just to buy CBD products if you can't get them at home. The city is usually home to numerous festivals throughout the year, although at the moment it is a good idea to check ahead to make sure an annual event is still happening. There are also plenty of museums to visit and take in some art, history, and natural exhibits.
If you are visiting Ottawa in the winter, don't miss the chance to skate along the Rideau Canal, which usually freezes over early in the winter season. The 5 mile stretch of frozen canal is a unique and completely free way to explore the city.
Final Thoughts: How To Get CBD In Ottawa?
Buying CBD oil in Ottawa is a simple process, although you might be in for a wait if you decide to shop in-store. This is definitely the recommended way for beginners to shop, however, as staff knowledge and guidance can greatly improve the results you get from buying and using CBD products.