Where To Buy CBD Oil For Cats In Canada? List Of The Best Products In 2023 With Reviews
Best CBD Oils For Cats | CBD Oils For Cats Reviews | CBD Oil For Cats Overview | Best CBD Oil For Cat Shops
CBD is very popular among humans, but it's also gaining more fans amongst cat-owners who want the best for their pets.
– 20%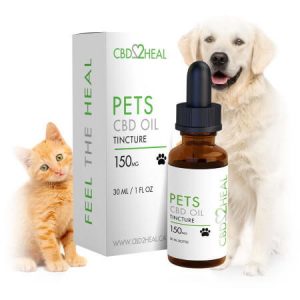 – 15%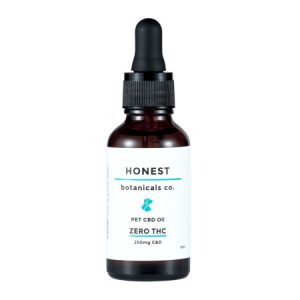 – 25%

Our Selections
| | |
| --- | --- |
| 🏆 Best CBD Oil For Cats | CBD2Heal: CBD Oil Tincture For Cats |
| 🔥 Cheapest CBD Oil For Cats | CBD2Heal: CBD Oil Tincture For Cats |
| 🎁 CBD Oil For Cats Coupon Code | Hemp4Paws: CBD Tincture For Cats |
Just like humans, cats have endocannabinoid systems. This means that they can take CBD oil and take advantage of the potential effects of cannabidiol. But just like it happens with all products for animals, cat parents want to give their furry friends the best they can have. That's why we selected the best CBD oils for cats in Canada:
After going through the customer reviews and learning more about the experiences previous users had with these CBD oils for cats, we have selected a top 3. We'll give you an overview of what each brand has to offer, as well as the pros and cons you can expect from each option.
1. CBD2Heal: CBD Oil Tincture For Cats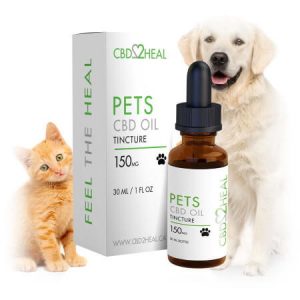 CBD2HEAL offers high-quality CBD oil for small-sized pets. This product is available in 150mg, 250mg, and 500mg. It's made with CBD isolate, which means it's free from THC. It received numerous 5-star reviews, with customers stating it helps their pets feel calmer. Reviews also indicate that the pets enjoy the taste and smell of the oil.
PROS
Different potencies are available
Free shipping on all orders
Made with CBD isolate
CONS
Only one CBD oil is available
2. Mellow Oil: Pet+Hemp Broad-Spectrum Extracts For Cats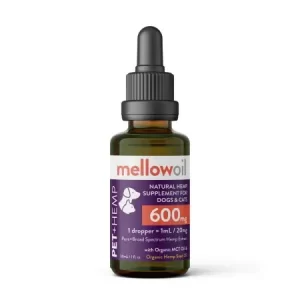 Made with organic ingredients, BuyMellow's CBD oil for cats is available in 600mg. This product is made with broad-spectrum CBD and is free from THC. The oil received numerous positive reviews, with many customers praising its effectiveness as well as the professionalism of customer support. You can also find the recommended dosage on the product page.
PROS
Free from THC
Made with all-natural ingredients
Excellent reviews from customers
CONS
A bit more expensive than other options
3. Hemp4Paws: CBD Tincture For Cats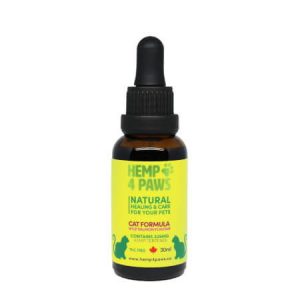 Available at the online dispensary CBD Oil Direct, the CBD oil from Hemp4Paws is free from THC and flavoured with Alaskan salmon oil. This product contains 225mg of hemp terpenes and is specifically formulated for pets under 25lbs. This oil is ideal for cats that have mobility issues, pain or suffer from stress and anxiety.
PROS
Doesn't contain THC
Salmon flavoured
Formulated just for cats
CONS
Only one potency is available
CBD oil is made by mixing a carrier oil, usually coconut oil, with cannabidiol extract from the hemp plant. CBD oil for cats is very similar to those formulated for humans, with the main differences being the type of CBD extract used and the potency. Products for cats usually don't contain THC and have lower potencies due to the pets' small size.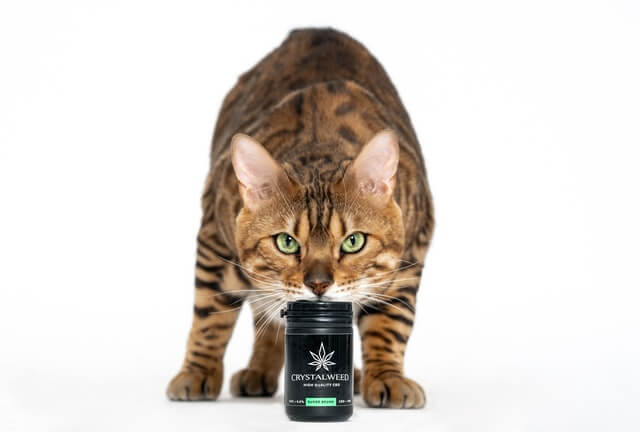 How Can CBD Oils Help Cats?
The popularity of CBD as a therapeutic option for cats has been growing over the years. Although there's still a long way to go in terms of scientific research, the studies published so far suggest that:
CBD is safe for cats when administered orally
CBD oils that contain THC should be avoided as these may cause negative side effects
One study conducted in dogs indicates CBD may help manage pain caused by osteoarthritis
It's important to note that there is still a lack of evidence when it comes to the potential effects of cannabidiol in cats. Please consult your cat's veterinarian before giving them CBD oil and ask for dosage advice.
Precautions Before To Give CBD Oils To Your Cat
There are two main considerations you should make before giving your cat CBD oil:
The type of CBD extract used (CBD isolate, broad-spectrum, or full-spectrum)
The dosage
Some studies suggest that when administered CBD oil that contains THC, cats may develop negative side effects, including:
Head shaking
Excessive licking
Gastrointestinal problems
Vomiting
You should also be aware that the daily dosage of CBD for cats is very different from that of humans. You must speak with your pets' veterinarian for advice on what CBD oil you should give them as well as the potency and dosage according to the cat's weight and condition.
What Is The Best CBD Oil For Your Cat?
Choosing the best CBD oil for your cat doesn't need to be difficult. But it's important to note that what might work for other cats might not work for yours. We recommend you consider these aspects when selecting the oil for your pet:
Consult your pet's veterinarian for advice
Give preference to CBD oil made from organic hemp and without chemical additives
Ensure that the product doesn't contain THC
Start with oils that have low potency and only increase if needed
Read the reviews left by previous customers as their experience can be very telling of what to expect
It's also important to note that it make take a while for your pet to benefit from the potential properties of CBD.
My Personal Choice: CBD Oil Tincture 150 mg by CBD2Heal
When it comes to giving CBD oil to my cats, CBD2HEAL is always the first one that comes to mind. While my cats are still young and healthy, they sometimes get scared of fireworks or thunderstorms. During these periods, I give them the 150mg CBD isolate oil, which helps them feel more relaxed.
How To Give CBD Oil To Your Cat?
The best part about CBD oil is that it can be taken orally, and the evidence so far suggests that it's safe for cats to take it this way. You can add the CBD oil directly to your cat's wet food or kibble, or try to drop it directly into their mouth. We recommend you choose the first option, as it's easier to control the dosage and less messy.
Final Thoughts: Should You Consider CBD Oil For Your Cat?
There's still a lack of scientific research surrounding the effects of CBD on cats. This means that the best course of action is to consult your vet for advice on whether your furry friend can benefit from this cannabinoid and which potency and dosage are better indicated. Also, don't forget to follow our recommendations above on how to choose the best CBD oil for your cat.
References
Kelly A. Deabold, Wayne S. Schwark, Lisa Wolf 3, Joseph J. Wakshlag, Single-Dose Pharmacokinetics and Preliminary Safety Assessment with Use of CBD-Rich Hemp Nutraceutical in Healthy Dogs and Cats, Animals, 2019
https://www.mdpi.com/2076-2615/9/10/832
Justyna E Kulpa, Lina J Paulionis, Graham ML Eglit, Dana M Vaughn, Safety and tolerability of escalating cannabinoid doses in healthy cats, Journal of Feline Medicine and Surgery, 2021
https://journals.sagepub.com/doi/full/10.1177/1098612X211004215
Lauri-Jo Gamble, Jordyn M. Boesch, Christopher W. Frye, Wayne S. Schwark, Sabine Mann, Lisa Wolfe, Holly Brown, Erin S. Berthelsen, Joseph J. Wakshlag, Pharmacokinetics, Safety, and Clinical Efficacy of Cannabidiol Treatment in Osteoarthritic Dogs, Front. Vet. Sci., 2018
https://www.frontiersin.org/articles/10.3389/fvets.2018.00165/full
Canadian Association of Veterinary Cannabinoid Medicine
https://www.cavcm.com/
FAQ
Is CBD Oil For Cats Legal In Canada?
Unfortunately, there are currently no legal CBD oils for cats in Canada. Under the Cannabis Act, it's only possible for veterinarians to prescribe prescription drugs with CBD that have been approved by Health Canada. At the time of this article, there are no such products. We'll update this section as soon as there is a change in this topic.
When Should You Give CBD Oil To Your Cat?
The answer to this question depends on numerous factors. We recommend that you consult your veterinarian for advice. Usually, pet parents give their cats CBD oil when they suffer from mobility issues, chronic pain, anxiety, stress, or need palliative care. You can also consult the Canadian Association of Veterinary Cannabinoid Medicine (CAVCM) for more information (link in references).
Do Vets Recommend CBD Oil For Cats?
Under the current legislation, veterinarians can't prescribe CBD oil. We recommend that you consult the CAVCM to find a list of veterinarians that support the use of cannabinoids in the medical treatment of animals. Their website contains numerous resources that can help you learn more about how to obtain CBD for cats in Canada.