Recent updates regarding the benefits of CBD support the belief that CBD can help to reduce anxiety conditions. Unlike THC, which may induce anxiety, CBD doesn't cause intoxication and eases the side effects of THC in your system. Now, we'll look at the scientific evidence on the proven effectiveness of CBD for various health conditions.
What Is Anxiety?
Anxiety is a mental health condition that can make it challenging to get through the day. For some people, it is a normal emotion that only occurs in stressful situations like getting on stage or taking interviews. But, people with extreme anxiety experience overwhelming and constant fear which can affect their social interactions and productivity.
Anxiety disorders may be triggered by several factors such as trauma, moving to a new place, family get-togethers, social outings, and more. Sometimes, you may experience anxiety without even knowing why you feel uneasy. Studies have also shown that many people may suffer from undiagnosed anxiety.
What does The Research Say About CBD and Anxiety?
Patients use many anxiety treatments and formulas to manage their mental health conditions to ensure a progressive life. However, prescription anxiety may lead to unpleasant side effects like drowsiness, mood swings, fatigue, and lack of motivation. Lately, researchers have supported the belief that CBD can effectively reduce anxiety.
According to the latest Forbes Health Survey of 2,000 US adults, 51% use CBD solely to alleviate their anxiety. Several studies also support the news that CBD can have positive effects in reducing anxiety. A 2011 CBD trial on participants with generalized social anxiety disorder revealed that CBD significantly reduced anxiety and discomfort while being used with a placebo.
Further studies on CBD oil for anxiety also show that varying doses can affect participants. Meanwhile, the FDA is yet to approve CBD as an anxiolytic or anxiety relief medication. Therefore, you must decide whether or not to try CBD oil as an alternative treatment for anxiety.
You will find here the best CBD oils for anxiety in Canada.
Types of CBD Products You Can Use For Anxiety
Generally, different varieties of CBD products on the market are marketed as health and wellness products. The type of product you can use can determine how you're likely to feel the effects of CBD in your system. CBD comes in broad-spectrum, full-spectrum, and CBD isolate extracts to determine the compound's potency.
Products with raw CBD isolate are stripped from terpenes and other substances to allow you to enjoy the full benefits of pure CBD. You can try CBD gummies, capsules, oil, tinctures, and other edibles to relieve anxiety symptoms. Topicals like sprays, perfumes, and ointments may also provide a lasting calmness and relief in stressful situations.
How To Use CBD For Anxiety?
CBD is popularly promoted as an effective aid for managing the symptoms of stress and anxiety disorders. But, there is currently no conclusive statement from the law or government organization on the correct dosage and prescription of CBD anxiety medications. In addition, CBD may take effect in different ways depending on the dosage, age, body weight, and metabolism.
First, you should remember that using more doesn't guarantee better results regarding CBD. Some studies have proven that starting with lower doses of CBD is stimulating and more effective for mood-boosting and relaxation. With CBD oils or tinctures, you can start with an average of 15mg to 20 mg dosage per day.
Additionally, CBD gummies contain about 5mg of CBD per piece, so you can eat an average of 2 to 3 gummies per day. Once you have got the right dosage, CBD becomes relatively easy to administer, and you can follow a consistent routine.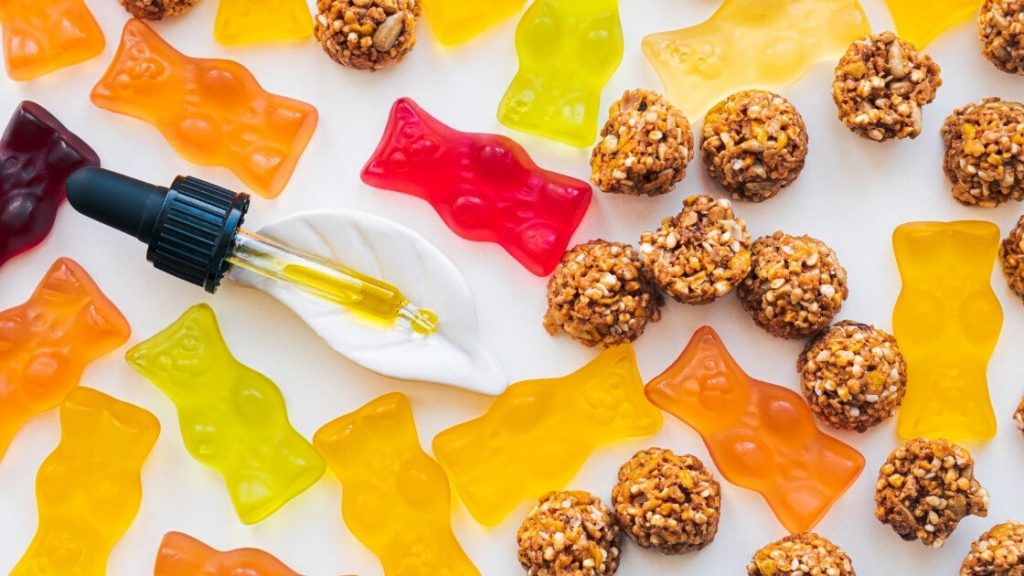 Potential Side Effects of Taking CBD Oils For Anxiety
You may come across many vendors that claim that their CBD oils are completely safe and free of side effects. Research has shown that these claims may be untrue because CBD can cause your body to react in certain ways. Although you can't overdose on CBD, using too much may cause drowsiness, low energy, and nausea.
In addition, studies have revealed that CBD can help slow heart rate and relieve other anxiety symptoms. However, researchers believe people with heart conditions and blood pressure issues should beware of using CBD. Some consumers have also suffered fatal complications from mixing CBD with standard anxiety medication.
Conclusion: Why You Can Use CBD Oil For Anxiety?
Recent research on CBD has made progress on the effectiveness of CBD oil for anxiety, panic disorders, and other mental conditions. Compared to standard medication, using a suitable dose of CBD oil can reduce stress, nervousness, fear, and general anxiety symptoms. You may try CBD because it has minor side effects and is non-intoxicating.